10 Cities That Are Shaping The Future Of Urban Living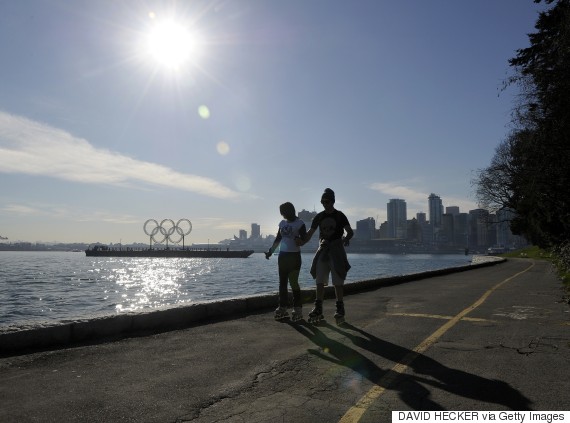 Cities are frequently at the front line of innovation when it comes to addressing the changing problems of urban life. Plans to combat climate change, bring about cleaner air and create safer, healthier spaces for citizens are all being executed by mayors and councils in the world's major metropolises.
As more than half of the world's population now lives in urban areas, these initiatives are increasingly important to ensure that the future of city living is a bright one. The plans below seek to deal with a wide range of issues, and while results may vary, they showcase innovative ways to address them.
These are 10 cities with plans to change the way we live for the better.
Skaters glide in Stanley Park in front of the Vancouver skyline and the Olympic rings on Feb. 19, 2010, during the Vancouver Winter Olympics. (Photo: DAVID HECKER/AFP/Getty Images)

Vancouver
What it's doing: Family living, sustainability and addiction treatment
Vancouver consistently ranks toward the top of lists of cities with the best livability and quality of life. One aspect of city life where Van City is trying to shine is as a place to start a family right in the heart of downtown. Vancouver has policies in place that ensure a certain amount of high-density housing is intended to be for people with children, and that has resulted in high rates of families living in the city's center, CityLab reported.
In addition to attempting to create space for families in a very expensive housing market, the Canadian city has initiatives to maintain the city's green image. Starting in 2015, the city has tried to eliminate food waste through a ban on scraps that requires uneaten food be put in a special bin for recycling rather than the garbage. Together, the plans —> Read More