10 Science Fiction Writers Predict How Our World Will Change In The Next 10 Years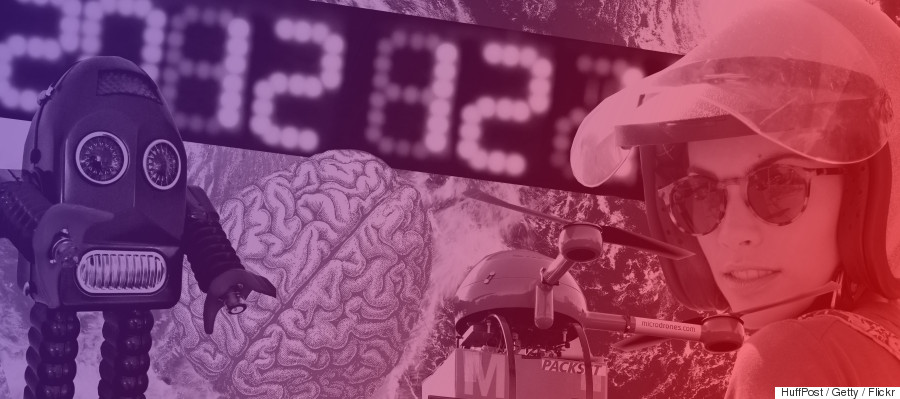 In the epilogue to his book on data, privacy, copyright and what the changing tides of these big ideas mean for writers and other creative types, prolific sci-fi behemoth and tech blogger Cory Doctorow tries to guess what the future will hold. He begins with a disclaimer: "Science-fiction writers are terrible at predicting the future. But that's okay. Everyone is terrible at predicting the future. Every significant fact about the future is unguessably weird. Only the trivial is subject to exploration."
Scores of speculative authors have backed this claim, including Margaret Atwood and Ursula K. Le Guin. But that doesn't stop us from relying on their imaginative minds, and the careful forethought they've given to constructing worlds different from our own, to inform our conception of what's to come.
As a whimsical thought experiment, The Huffington Post asked 10 science-fiction, speculative fiction, urban fantasy and dystopian authors to answer a single question: What will the next 10 years bring? Will drones become omnipresent? Will the already dissipating line between our gadgets and ourselves fade further? Or, will things remain, more or less, the same? Read what Edan Lepucki, Jo Walton and others had to say:
David Walton author of Superposition:
"In the next 10 years, the earliest adopter of new technology might just be your grandmother.
Of all the fields in which dramatic changes might be seen in the next decade, the field of home automation is the one poised to explode. For most of us, the ability to turn on our ovens from our phones or watch a robot clean our floors is little more than a novelty to impress our neighbors and friends. To the elderly or infirm, however, it could mean the difference between disability and independence.
In the next decade, we're going to see a —> Read More