10 Space Science Stories to Watch in 2015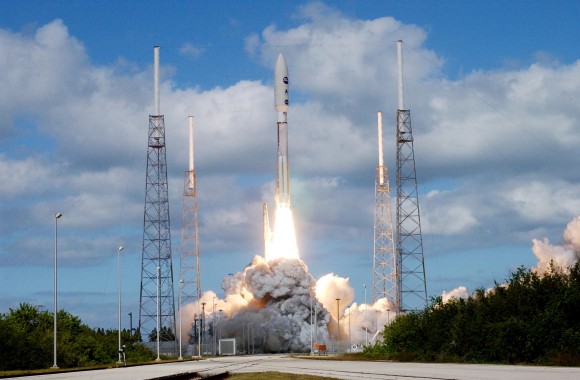 Almost there… the launch of New Horizons from Cape Canaveral. Credit: NASA.
A new Avengers movie. A reboot of the Star Wars franchise. The final installment of the Hunger Games. The Martian makes it to the big screen. Yup, even if the zombie apocalypse occurs in 2015, it'll still be a great year. But trading science fiction for fact, we're also on track for a spectacular year in space science and exploration as well.
(…)
Read the rest of 10 Space Science Stories to Watch in 2015 (1,226 words)
---
© David Dickinson for Universe Today, 2014. |
Permalink |
No comment |

Post tags: AdLIGO, Akatsuki, asetroid redirect 2015, avengers 2015, dawn ceres, falcon 9 landing, hubble 25, lisa pathfinder, long duration iss missions, messenger 2015, new horizons 2015, pluto 2014, SpaceX, star wars 2015

Feed enhanced by Better Feed from Ozh