13 Numbers That Explain The Resurgence Of Measles In The U.S.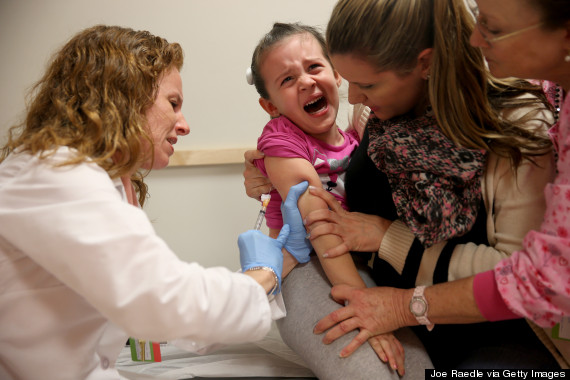 Along with vaccines for polio and mumps, the measles vaccine was a triumph of investigative research and public health when it debuted in 1968. It quickly became part of the lineup of childhood injections that would inoculate the child and protect society from the scourge of the sometimes fatal and always painful disease and led to the elimination of measles in the U.S. in 2000 and the Americas (North, Central and South) in 2002.
But a series of stumbling blocks — notably, a fraudulent and discredited 1998 study linking vaccinations to the onset of autism — set vaccination rates back in certain communities in the U.S. The backsliding has resulted in several measles outbreaks in the past year in a country that declared measles defeated in 2000. Read on to see why the U.S. should be concerned about this unprecedented measles resurgence.
102
The number of confirmed measles cases in the U.S. so far this year (Jan. 1-30).
Miami Children's Hospital pediatrician Dr. Amanda Porro administers a measles vaccination to Sophie Barquin, 4, as her mother, Gabrielle Barquin, and Miami Children's Hospital RN Diane Lichtman (right) hold her during a visit to the hospital on January 28, —> Read More Here