5 Genius Tech Gifts Procrastinators Should Buy Now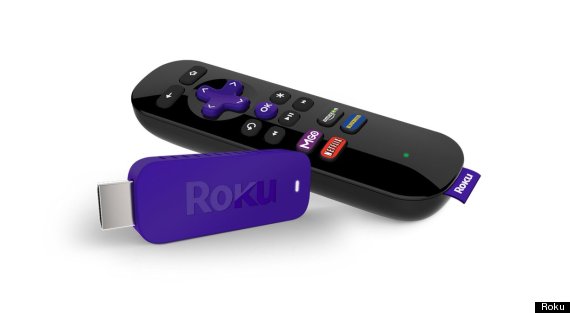 If you haven't done your holiday shopping yet, don't worry. We're here to help. Introducing the second-annual tech gift guide for procrastinators, including presents that are sure to delight even the grinchiest of grinches:
Roku Streaming Stick — $39.99 – $49.99
There are many different gizmos out there that get video and music from the Internet to your TV, but products from Roku are my favorite. They're easy to set up and use, they come with a remote control and, most importantly, they have the most options for programming — 1,800 "channels" and counting.
Most people only watch a few of these — Netflix, Hulu Plus and Amazon Instant Video are really popular — but it's nice to know that you have the option of subscribing to a channel of yoga classes or even one that will purportedly help your dog relax when you're not at home.
Roku's Streaming Stick is the latest in Roku's lineup of streaming devices. The small device has all of the same channels as Roku's pricier streaming boxes, but it's a stick that hides behind your TV. It's not as powerful, so it's a bit slower to navigate and load than the —> Read More Here