5 Things You Didn't Know About The New England Patriots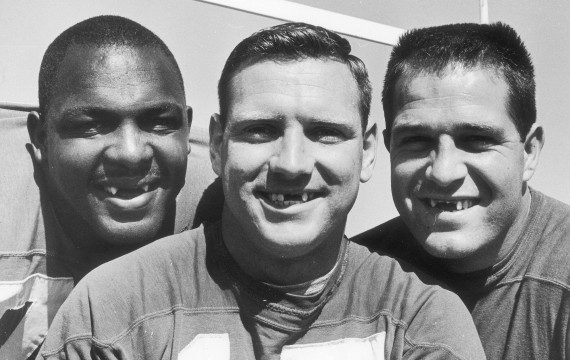 Having been around since 1960, the Patriots are among the oldest teams in the NFL. In that half century, Pat Patriot and the team have certainly created many memorable moments, but there are a few little known stories worth noting.
Although you may have already known that the Patriots are going to win their fourth Super Bowl this Sunday, here are a few bits of trivia you've yet to learn:
1. The team was shortly called the Bay State Patriots. This had to change because of the unintended abbreviation, BS Patriots.
The Boston Patriots were the eighth team added to the AFL, keeping the original name until 1971. But owner Billy Sullivan became upset that Boston wasn't allowing him to build a stadium in the downtown area, so he snubbed the city and moved to Foxboro. With the location change came a name change and the Patriots adopted the "Bay State Patriots" moniker. This didn't go over well.
An AP story from 1971 entitled "Bay State or Boston? Even Patriots Unsure" explains:
The club's board of directors voted a change from Boston to Bay State last week, recognizing the fact the team is scheduled to play home games this year in —> Read More Here