7 Mysteries From 'The Big Bang Theory' Even Science Can't Explain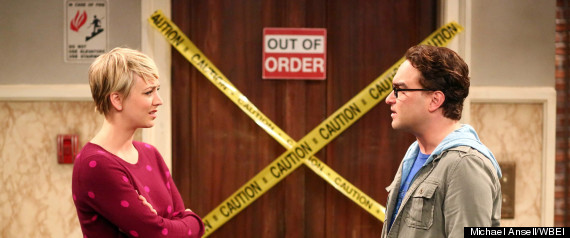 Someone may need to sing "Soft Kitty" to Sheldon after this.
"The Big Bang Theory" is a show deeply rooted in science. The series follows the lives of young scientists, there are actual scientists checking facts on the show and Mayim Bialik, aka Amy Farrah Fowler, is a scientist in real life. (Coldplay's "The Scientist" is sad we didn't mention it in that last sentence, so here's a cursory hat tip.)
Now in its eighth season, fans have come to know and love the characters, but it may be surprising to some that huge questions are still unanswered, and there's nothing science can do about it. According to interviews from the show's creators, it appears Sheldon may even discover everything there is to know about Dark Matter before we get the answers.
Here are seven "The Big Bang Theory" mysteries science can't explain:
Image: Giphy

1. Will the elevator ever get fixed?
In a Season 3 episode, "The Staircase Implementation," it's revealed that the elevator was broken during one of Leonard's experiments with rocket fuel. This happened before Penny moved in, and it has been that way ever since. —> Read More Here