7 Questions You Probably Have About 'Superbugs,' Answered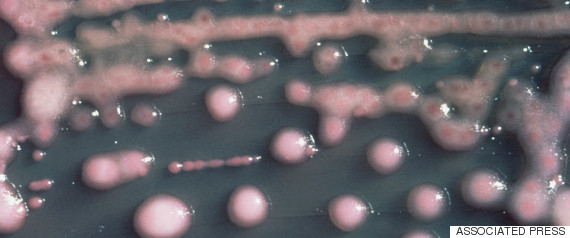 There's little comforting about phrases like "nightmare bacteria" or "fatal superbug". Reports like those surrounding the recent exposure to carbapenem-resistant Enterobacteriaceae in Los Angeles are understandably alarming, especially considering almost 200 UCLA Medical Center patients may have come in contact with such a bug.
This exposure and resulting infections raise many questions: Will more patients become infected? What will become of the medical devices implicated? How worried should we realistically be?
If more and stronger action isn't taken soon to address the growing issue of superbugs like CRE, reports suggest we could face serious consequences: By 2050, these infections could kill 10 million people worldwide — more than all types of cancer, combined.
CRE bacteria, which can withstand treatment from virtually every type of antibiotic. (AP Photo/Centers for Disease Control and Prevention)
1. What do you mean, "superbug"?
It's no medical term, but colloquially it's come to represent a class of dangerous microbes, generally bacteria, that have mutated in a way that help them to resist the medications we most frequently use to treat them. This is why superbugs are also often referred to as drug-resistant or antibiotic-resistant. They've spawned the ability to —> Read More Here