8 Things You Didn't Know About Color That Almost Seem Too Ridiculous To Be True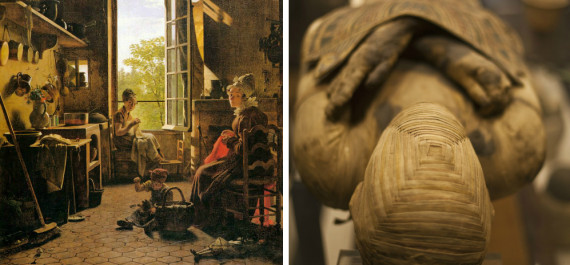 You likely take the various colors around you for granted, assuming there's nothing special about the blue of your jeans or anyhing potentially disgusting about the browns of that painting you bought at an antique store. But many colors are derived from odd sources.
For instance, rulers of France and much of Europe had to be wary, for not knowing about certain colors was potentially deadly. Green wallpaper can be much more dangerous than you thought.
Much of the research behind these eight bizarre facts is extensively based on journalist Victoria Finlay's amazing 2014 book The Brilliant History of Color in Art.
1. Until 1925, a common shade of brown was made from the flesh of Egyptian mummies.
Smithsonian dates the end of "mummy brown" as late as 1964, when the "manufacturer" ran out of mummies to grind into paint. Painters had been using mummy brown for centuries, collecting the bizarre substance, likely at first from an apothecary, that would sell for medicinal purposes.
Victoria Finlay explains in The Brilliant History of Color in Art how this came about:
Actually, mummy was first used as a medicinal substance as early as 1300, which is even more bizarre. Virtually all the —> Read More Here