8 Things You Didn't Know About The Super Bowl, Even If You Watch Every Year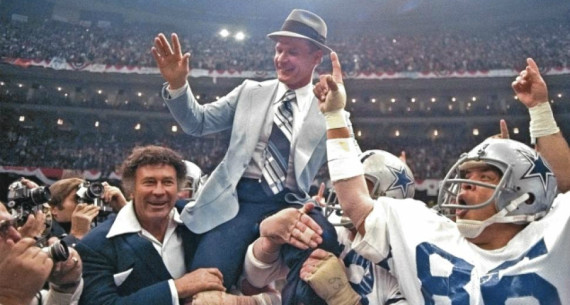 Although you watch it every year, what do you really know about the Super Bowl?
This Sunday, the New England Patriots and the Seattle Seahawks are facing off in Super Bowl XLIX. The Super Bowl has a long history of memorable moments, and, with Marshawn Lynch's Skittles and the Patriots (maybe) deflated balls alone, even more memorable moments are certainly bound to happen this weekend.
But before everything goes down this time around, here are eight things you can learn about the game and share at your viewing party … even if your favorite part is actually the commercials.
1. Someone has snuck into over 30 Super Bowls including the very first championship.
Dion Rich has gate-crashed many, many big events including the Oscars and Olympics, but he has snuck into the Super Bowl the most. In a 1993 Los Angeles Times profile, Rich explained his motives, "It was my hobby. The guys at home expected me to be on the tube or in the papers every year. I couldn't let them down. I made it on TV or in some publication in 21 of the first 22 Super Bowls." In the photo above, you can see rich even hoisting Dallas Cowboys —> Read More Here