A Love Letter to the Ocean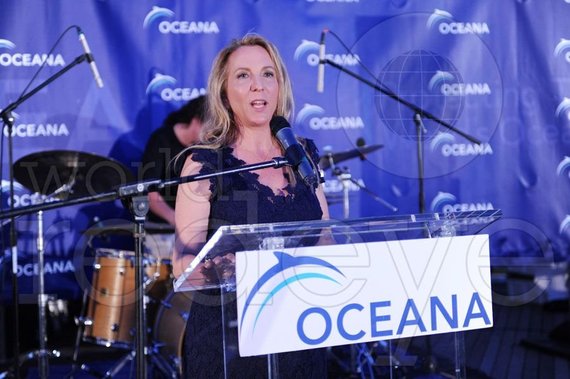 My earliest memories are of the ocean. Summer days spent splashing around the eastern end of Long Island and sculpting sandcastles beneath a fading afternoon sun. As I dove into the Atlantic's mighty waves and dug deep into the sand, my imagination would ebb and flow alongside the sea. Even then, as a young girl, I understood the power of these waters.
This love of the ocean remained strong into adulthood. When I began to fully understand the importance they held for human and planetary health, I moved from ocean lover to ocean advocate. My awakening came from Elizabeth Kolbert's article "The Darkening Sea," in which she detailed how climate change causes ocean acidification and the disintegration of calcium-based shell life, a vital part of the ocean food web.
Concerned, I co-produced a film with Barbara Ettinger and Sven Huseby called A Sea Change: Imagine a World With No Fish. I also joined the board of Oceana, the largest international advocacy organization focused solely on ocean conservation, and started a line of jewelry to inspire conversations about the sea. Many years later I directed Mission of Mermaids (see trailer below), which linked the myth of the mermaid to ocean health. This free, fifteen-minute film trailer my love letter to the ocean — educates and inspires audiences to be stewards of the ocean. Using the mermaid as metaphor, the film emphasizes the ocean's need to rest and recover from constant stressors such as pollution and overfishing.
No matter where we live, the ocean play a vital role in our global and personal health. The recent United Nations Conference of the Parties in Paris (COP 21) brought together some of the world's most important leaders and made headlines for reaching a global climate agreement. At the forefront of negotiations was the ocean —> Read More