A Snapshot of a Galactic Crash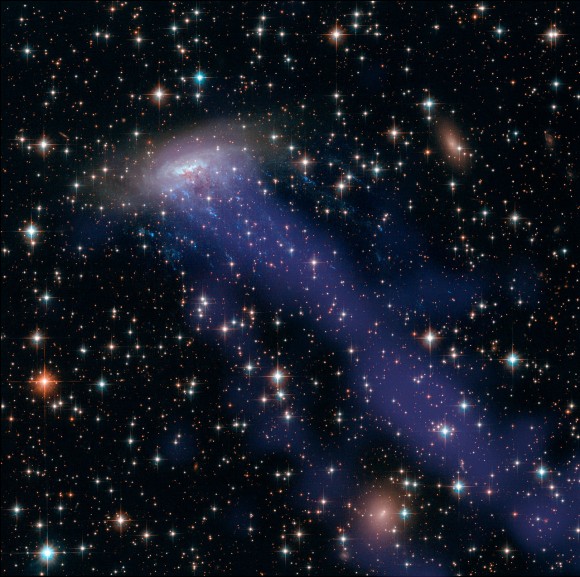 This image of ESO combines NASA/ESA Hubble Space Telescope observations with data from the Chandra X-ray Observatory. Credit: NASA / ESA / CXC
Some galaxies shine with a red ghostly glow. Once these galaxies stop forming new stars, they can only host long-lived stars with low masses and red optical colors. Astronomers often call these ghostly galaxies "red and dead." But the basics behind why some form so quickly is still a mystery.
"It is one of the major tasks of modern astronomy to find out how and why galaxies in clusters evolve from blue to red over a very short period of time," said lead author Michele Fumagalli from Durham University in a news release. "Catching a galaxy right when it switches from one to the other allows us to investigate how this happens."
And that's exactly what Fumagalli and colleagues did.
(…)
Read the rest of A Snapshot of a Galactic Crash (422 words)
---
© Shannon Hall for Universe Today, 2014. |
Permalink |
No comment |

Post tags: galaxy clusters, Ram-Pressure Stripping, Red and Dead Galaxies, star formation

Feed enhanced by Better Feed from Ozh