A Sociologist Explains The Charleston Church Shooting And Racism In The U.S.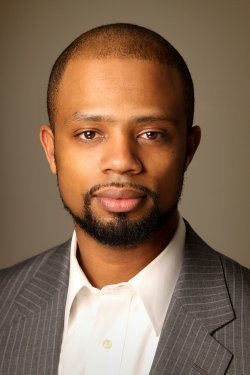 A shooting at a historic black church in Charleston, South Carolina, on Wednesday has shaken the country, leaving many reflecting on the state of race relations in the United States.
Nine people, including Rev. Clementa Pinckney, the church's pastor and a South Carolina state senator, were shot to death by accused gunman Dylann Storm Roof at Emanuel African Methodist Episcopal Church. Authorities have called the shooting a hate crime.
But how does one explain such a crime from a scientific perspective? What could lead someone to commit a racially motivated hate crime? What is racism — and how can we as a society overcome it?
HuffPost Science posed those questions and others on Thursday to Dr. R. L'Heureux Lewis-McCoy, an associate professor of sociology at The City College of New York and author of the book Inequality in the Promised Land.
Dr. R. L'Heureux Lewis-McCoy.
From a sociology perspective, how would you define racism?
I would define racism as a system of social advantages and disadvantages doled out based upon group membership, particularly what we have socially defined as races. Among sociologists, we also talk about a newer form of racism known as "colorblind racism" (Eduardo Bonilla-Silva pioneered this work) that emerged after the 1960s, where the outward expression of racial animus and explicit discriminatory laws have been silenced or removed, but unfair racial advantages or disadvantages are still doled out, despite few people admitting to being devout racists.
From my framework, it is possible for someone to be working in service of racism by endorsing white supremacist ideologies. For example, Dylann Roof in South Carolina opened fire in Mother Emanuel Church and subscribed to beliefs about the superiority of whites and the "natural" order of things. Alternatively, someone who is black can also endorse negative beliefs —> Read More