Adrian Bejan: "Growth Is Not Evolution"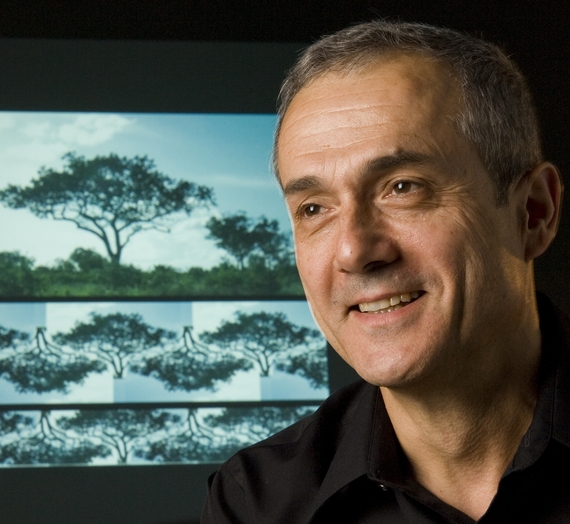 Watching physicist Adrian Bejan as he demonstrates how snowflakes form tells you two things. One, he's not just a scientist. The confidence and balance he projects as he draws are a give-away to his training as an artist and as an athlete. And two, that there is a certain predictability to each snowflake.
I've quoted Adrian Bejan numerous times in books and articles about evolution, about
academic mafias and peer review, but somehow we never got around to having a full conversation. So I called him recently at Duke University, where he is now J.A. Jones Distinguished Professor of Mechanical Engineering, to chat about both his constructal law of design in nature — which he considers one of the few laws of physics — as well as his formative years in the 50s and 60s in communist Romania. Bejan was born in Galati, Romania on the Danube River.
Despite growing up in a country where hunger was an ongoing fact of life, Bejan thrived, indeed triumphed. He became both a math champion and star athlete, years before the West knew about Romanian star athletes — like "perfect" Olympic gymnast Nadia Comaneci.
In 1969, Bejan was allowed to leave Romania to study in the US. Over the next several years Adrian Bejan would receive his BS (1971), MS (1972) and PhD (1975) in engineering from MIT.
In the interview that follows Bejan defines life as "the flow system that morphs and persists." He says the origin of life on Earth is 100% physics and that it coincides with the origin of Earth itself. He also questions linking of the term "growth" with "evolution" in science. Bejan thinks<a target="_blank" —> Read More