Amazing Pictures of the Underside of an Iceberg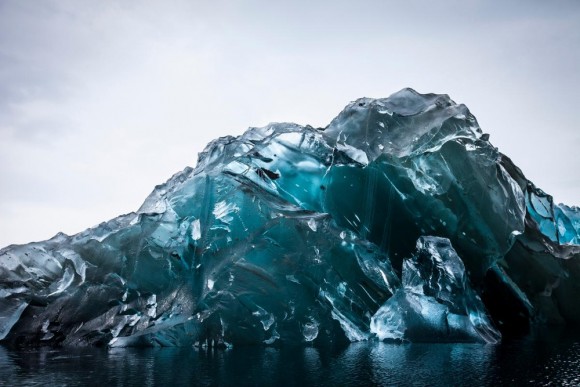 This stunning glacial portrait was photographed in Cierva Cove, Antarctica. An incredibly rare sight–this photo reveals the beautiful colors and pure surface of the underside of an iceberg. Credit and copyright: Alex Cornell.
In December 2014, designer and musician Alex Cornell traveled to Antarctica. While he saw many unique views of the Antarctic landscape, one extremely rare view stands out. He saw an iceberg that had recently flipped over, exposing the usually unseen – but gorgeous — underside.
"Icebergs are typically white, like you see in pictures," Cornell told Universe Today. "But this one had recently flipped over and had this arresting alien-green color to it. It looked a lot more like a parked spacecraft than a floating iceberg."
He said the experience was "magical."
(…)
Read the rest of Amazing Pictures of the Underside of an Iceberg (368 words)
---
© nancy for Universe Today, 2015. |
Permalink |
No comment |

Post tags: Alex Cornell, flipped icebergs, icebergs

Feed enhanced by Better Feed from Ozh