Ammonia Leak on the ISS Forces Evacuation of US Side, Crew Safe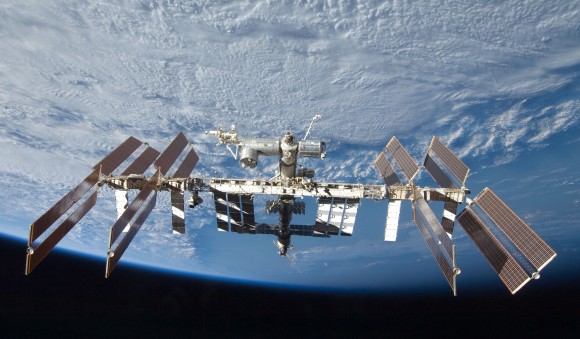 The International Space Station seen by a departing space shuttle in 2009. Credit: NASA
Breaking News: An ammonia leak aboard the US side of the International Space Station (ISS) has forced a partial evacuation of the entire crew to the Russian side.
All six crew members from the US, Italy and Russia are safe at this time.
This breaking news story is being updated.
(…)
Read the rest of Ammonia Leak on the ISS Forces Evacuation of US Side, Crew Safe (193 words)
---
© Ken Kremer for Universe Today, 2015. |
Permalink |
No comment |

Post tags: ISS

Feed enhanced by Better Feed from Ozh