An Afternoon With Doug Carmichael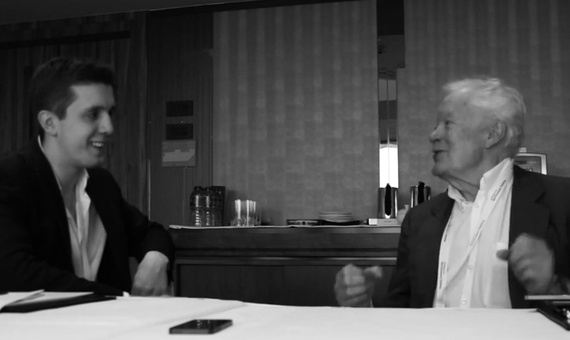 I interviewed Doug Carmichael at the Institute of New Economic Thinking's annual conference in Hong Kong. He is one of the Institute's strategy consultants and a fascinating and accomplished man.
Carmichael received a bachelor's degree in physics and a doctoral in psychology from the University of California at Berkeley. Later he was a research fellow at the Harvard University Center for Cognitive Studies and a post-doctoral fellow at Harvard's Center for Technology and Society. He served as an assistant professor at the University of California at Santa Cruz.
He also served as a visiting scholar at Stanford University's mediaX project and helped develop the Stanford Strategy Studio, where he worked on issues related to climate change and social thought. What's more, he also ran a network for former Vice President Al Gore's Reinventing Government initiative.
The conversation talks of making your own judgment, appreciating the ordinary things in life and showing vulnerability. We began our conversation by questioning the motto of the conference.
Patrick Daniel: Are we changing the guard?
Doug Carmichael: The fascinating thing about changing the guard, if you look at Buckingham Palace is that you want the new guard to be exactly like the old guard. The same habits, the same posture, the same cloth — nothing is different. So changing the guard could be easier trying to reproduce what we already have or to actually change it and of course putting a question mark means someone thinks it is a question. So it could be either one or the other. It is a very strange metaphor. Guard what are we guarding? A pot of gold at Fort Knox? The Queen? I noticed the people don't have guards.
Daniel: Is there something that you believe that you think very few people agree with you on? Some sort —> Read More