Ancient City, Once Home To A Long-Lost Civilization, Found In Honduras Rainforest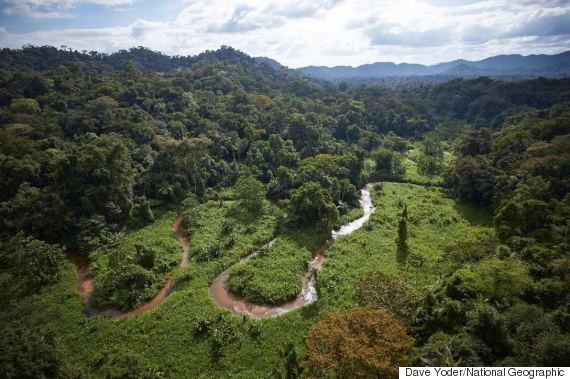 A team of archaeologists were searching for the fabled "White City," also known as the "City of the Monkey God," in the Honduras jungle. But during the course of their hunt, they say they may have stumbled upon something far more remarkable: not merely a long-lost city, but an entire, unidentified civilization.
The story of this discovery begins in 2012 when an aerial survey of a remote valley in La Mosquitia, Honduras, revealed evidence of the ruins of a pre-Columbian city. As National Geographic notes, some experts thought the ruins might be part of the legendary "White City." This "mystical, Eden-like paradise," which has captivated explorers for at least a century, was described in indigenous stories as a place where Indians were said to have hidden from Spanish conquistadores.
The site of the "White City" has never been confirmed.
Trees are still thick within a pocket of jungle in the Mosquitia that is home to the ruins of an ancient civilization.
With the support of the Honduran government, the team recently embarked on an expedition to the surveyed area to discover firsthand whether or not the "White City" had actually been located. What —> Read More Here