Anxiety Ruled This Lawyer's Life. Until He Tried Meditation.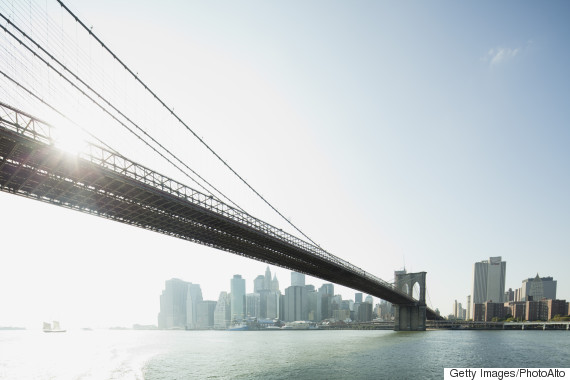 A 500-square-foot Midtown studio in New York City is quietly becoming a temple for the anxious, the overworked and the curious. There are 26 seats.
From inside the studio windows, you peer over taxi cabs crowding 5th Avenue below and if you put your nose right up to the glass, you can see the needle of the Empire State building looming large, piercing upwards into the sky.
Ben Turshen opened the single door to his meditation studio less than six weeks ago and he has only been teaching the practice for two years. But his following is growing, perhaps because he's the most unlikely of teachers.
"I didn't learn meditation to become a meditation teacher. That's for sure. I did it to help me survive," Turshen told The Huffington Post over the phone last week.
Reared in New York City and then in Westchester County, Turshen, now 34, says he struggled under the perpetually crippling fog of anxiety, depression and insomnia for most of his life. As a child, he struggled with sleep and struggled to learn to read. He was a great practice player in sports but couldn't perform to his greatest ability in games.
His work ethic and supportive family proved enough of a force to push him to succeed in athletics, finish undergrad at Boston University magna cum laude, and go on to graduate school at Columbia University and then law school at St. John's University. But he reached a breaking point.
"The level of demand that I was facing as a first year law student was greater than my capacity to adapt," Turshen said. "The way I had coped before just wasn't working. I went to my doctor and said 'I'm walking around miserable, having panic attacks and I can't sleep at night. What can I do?' My doctor took —> Read More