Around The World, This Is How Girls And Boys Are Stacking Up Against Each Other In School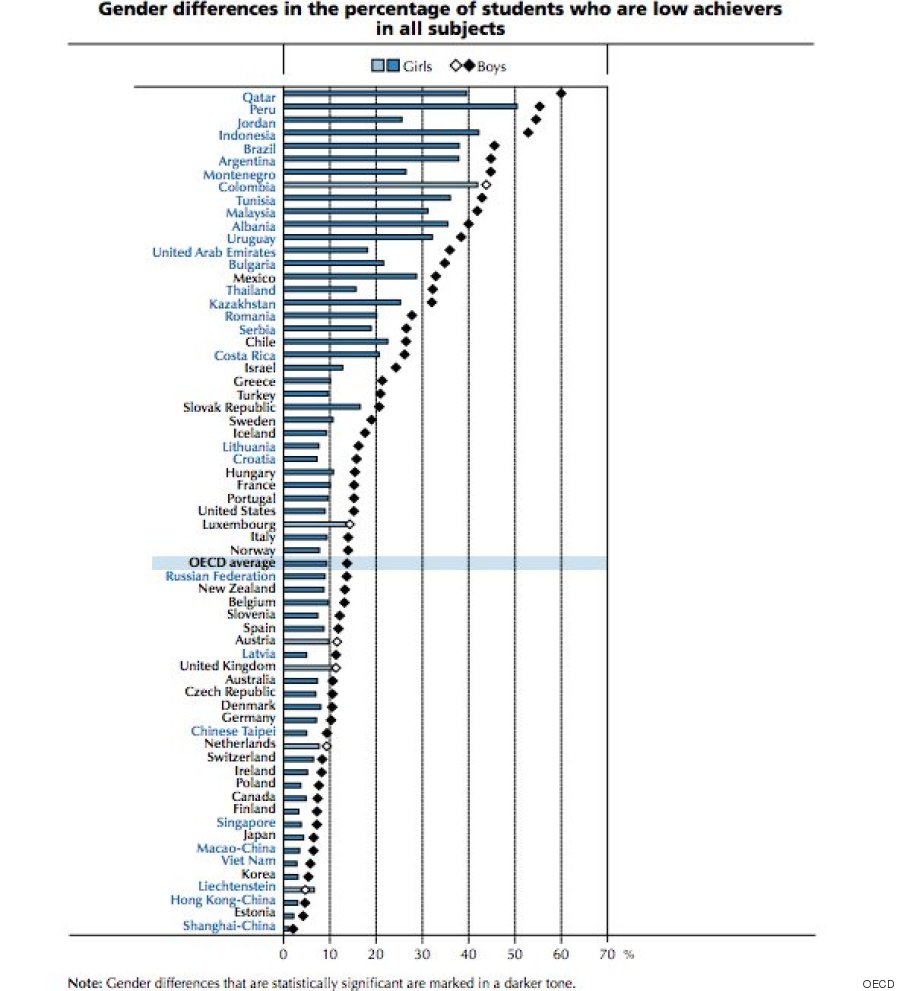 All around the world, teenage girls are more likely than boys to reach a basic level of proficiency in math, science and reading. However, among the world's highest achieving students, girls continue to lag behind boys in math, according to a report released Thursday by the Organisation for Economic Co-operation and Development.
The comprehensive, 176-page report looks at gender differences in student performance across 64 countries and economies. The OECD distributes the Programme for International Student Assessment (PISA), an exam taken by 15-year-olds around the world, every three years, and used results from the 2012 test as a lens into the issue of gender equality in education.
Overall, the report highlights the increasing gap between male and female academic achievement — and shows that young women are often performing better than their male peers. Girls are now going to school longer than boys and significantly outperform boys in reading. Across countries examined in the report, boys are more likely to post low scores in math, reading and science.
Compared to girls, boys are more likely to say they think school is a waste of time, show up late to class and generally be less ambitious with their education —> Read More Here