Art Project Honors The 46 Million Turkeys That Will Be Eaten On Thanksgiving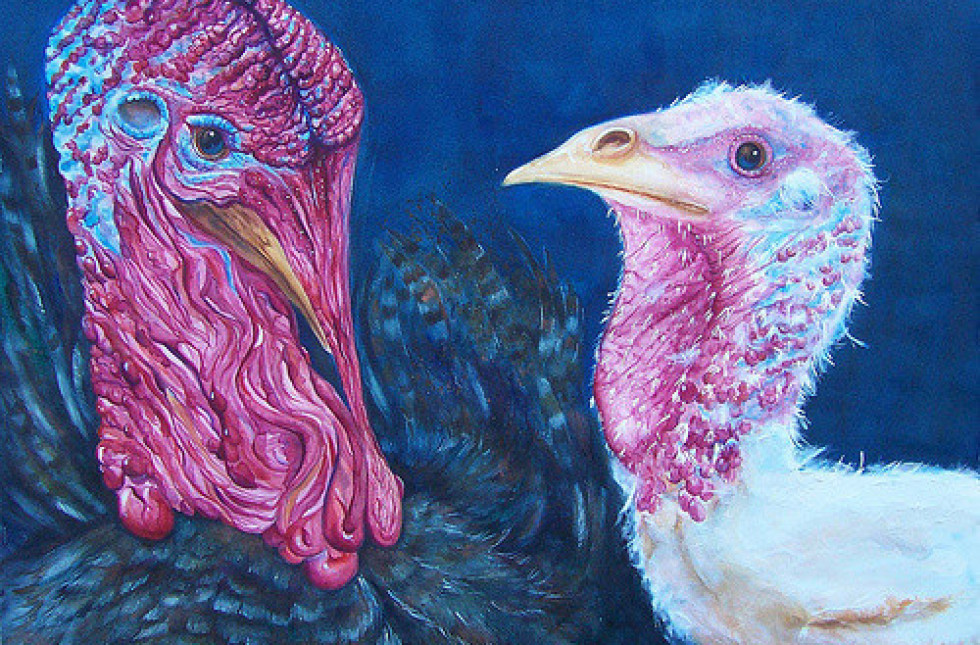 An estimated 46 million turkeys will be eaten this Thanksgiving, and artist Cheryl Miller wants to honor every last one of them with their own portraits.
"Forty-six million is a huge number and one that is hard to visualize, whether we're talking about individual works of art or birds," she says of her 46 Million Turkeys project. "I didn't want to represent the turkeys in an abstract way or with objects such as beans, grains of rice, etc. I wanted to put a face on each bird, emphasizing that each bird is an individual."
(Story continues below.)
One of Miller's turkey portraits. (Image credit: Cheryl Miller)
Miller says she's been "absolutely smitten" with turkeys — as living animals, not as a holiday meal — since 1998, when she spent six months volunteering at Farm Sanctuary, an upstate New York-based organization that cares for about 1,000 turkeys, pigs, chickens, cows and other animals usually treated as livestock.
The sanctuary's affectionate gobblers "would waddle over to be stroked on the head and under their wings," she says. "The very first time a hen let me gently rub her naked, nubby head, I was surprised at the softness of her —> Read More Here