Art, Science And Style Converge In Incredible Bacteria-Laced Fabric Art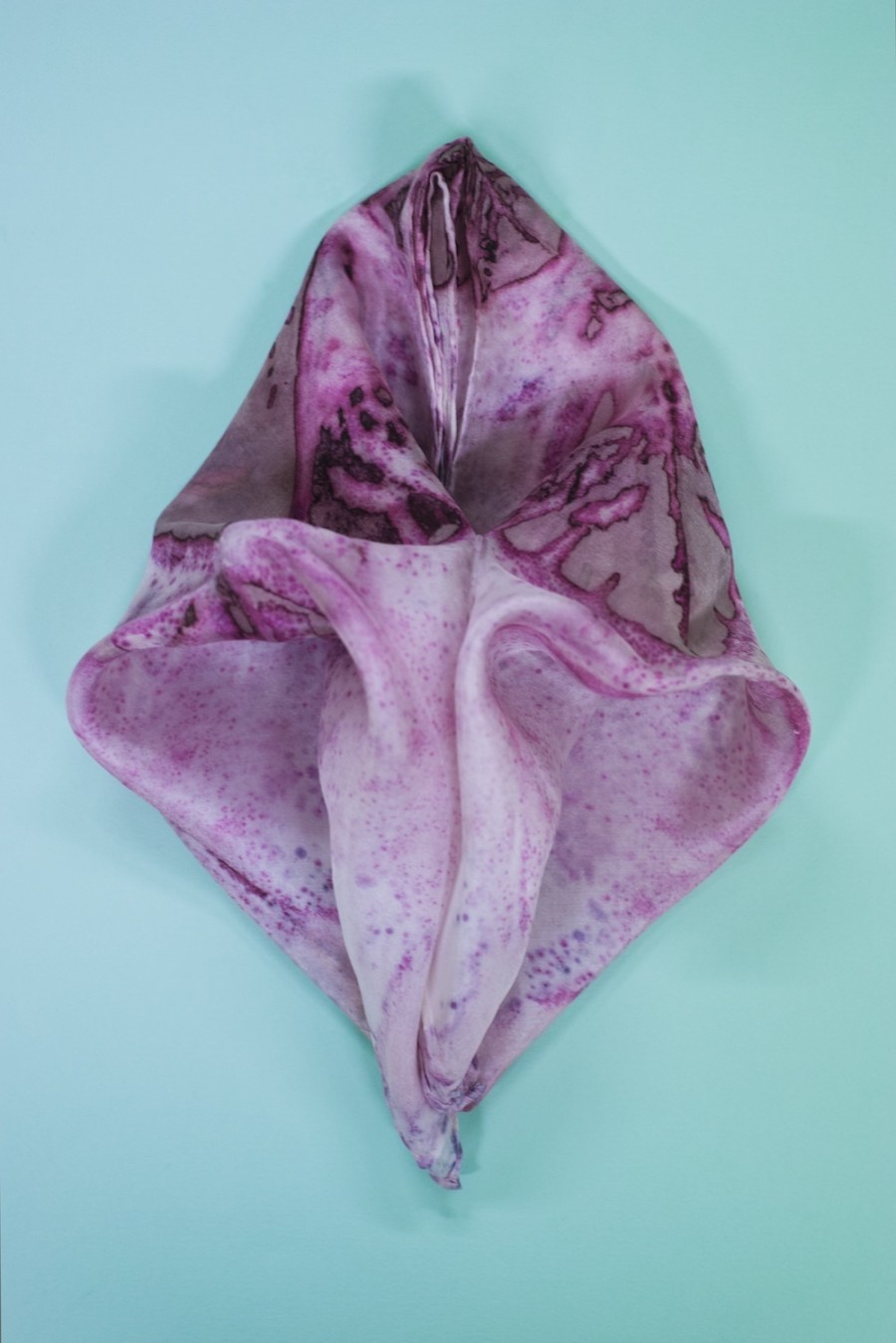 Are you looking for that little je ne sais quois to spruce up your winter wardrobe? How about taking a hint from your middle school biology class and incorporating some bacterial colonies into your look?
But truly, this project is incredible. Experimental bio-design firm Studio Natsai Audrey has crafted a line of silk scarves, mixing principles of biology, craft and design, and offering a potential solution to the rampant pollution in the textile industry. It's called "The Fold" and is the brainchild of studio founder Natsai Audrey Chieza.
"Can biological systems co-author with design and craft to generate new technologies that offer a sustainable material paradigm?" This was the challenge Chieza set out to solve as she combined art, science and style in a radical new way. She began by folding each scarf in an origami-like pattern until it fits inside a petri dish, then introducing a non-pathogenic bacteria called Streptomyces to produce the pigment.
"The results are an array of stunning mirrored prints that morph and shift as pigment secreted by bacteria diffuses through layers of inoculated silk habotai," reads a statement from project's website. "Long after the peak of microbial activity is reached, a fine silk —> Read More Here