Artificial Photosynthesis Advance Hailed As Major Breakthrough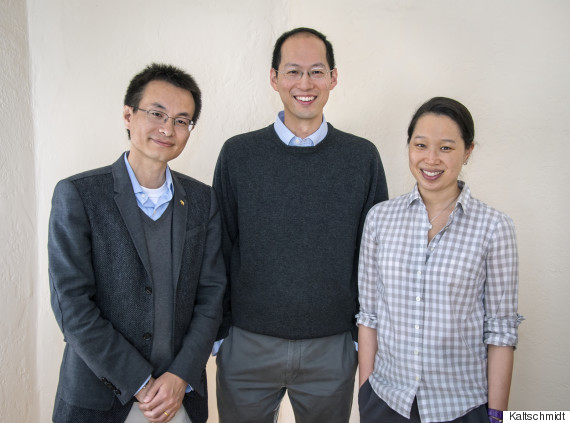 In what's being called a win-win for the environment and the production of renewable energy, researchers at Lawrence Berkeley National Laboratory and the University of California, Berkeley, have achieved a major breakthrough in artificial photosynthesis.
The scientists have created a system that can capture carbon dioxide emissions before they're released into the atmosphere and convert it into fuels, pharmaceuticals, plastics, and other valuable products.
Too much gas. Carbon dioxide is the principal greenhouse gas produced by the burning of fossil fuels and has been identified as a major contributor to rising global temperatures.
"Our system has the potential to fundamentally change the chemical and oil industry in that we can produce chemicals and fuels in a totally renewable way, rather than extracting them from deep below the ground," Dr. Peidong Yang, a chemist with the materials sciences division at Berkeley Lab and one of the researchers behind the breakthrough, said in a written statement.
(Story continues below photo.)
The new artificial photosynthesis system was developed by scientists including Peidong Yang (left), Christopher Chang, and Michelle Chang.

Scientists around the world have spent decades looking for a practical way to mimic photosynthesis. That's the process in which green plants use energy from sunlight to convert water and carbon dioxide into oxygen and carbohydrates. But it's proven to be a difficult technical challenge.
"The real issue comes from the balance of energy efficiency, cost, and stability, Dr. Amanda J. Morris, assistant professor of chemistry at Virginia Tech in Blacksburg and an expert in sustainable energy, told The Huffington Post in an email. "Electrons, which are required, are very expensive (either produced from gasoline, oil, coal or solar) and so, the process must be very efficient in terms of electron and energy balances."
Morris, who was —> Read More