Artist Explores The Unexpected Beauty Of Menstrual Blood Using Macrophotography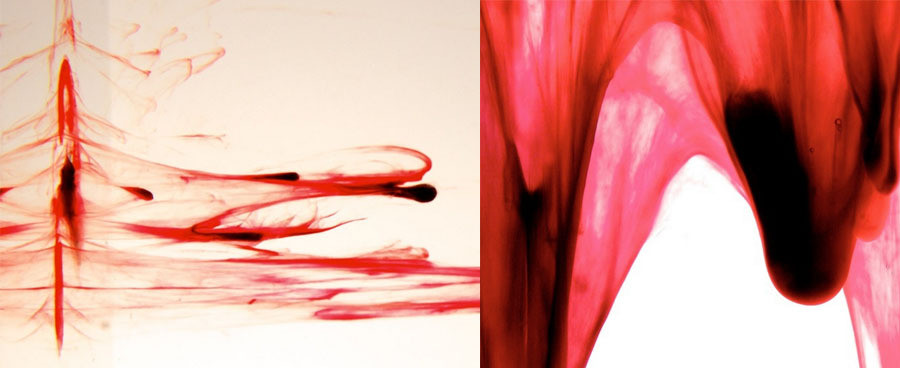 Jen Lewis' rather unorthodox email signature reads "Conceptual Artist & Menstrual Designer." It seems that a menstrual designer is pretty much what it sounds like — one who is inspired to explore and share the aesthetic merits of a usually reviled and quickly discarded material. For example, Lewis' macrophotography project "Beauty in Blood" asks viewers to take a moment to revel in the vibrant color and whirling momentum of the bodily substance, which so often remains unspoken and quickly flushed away.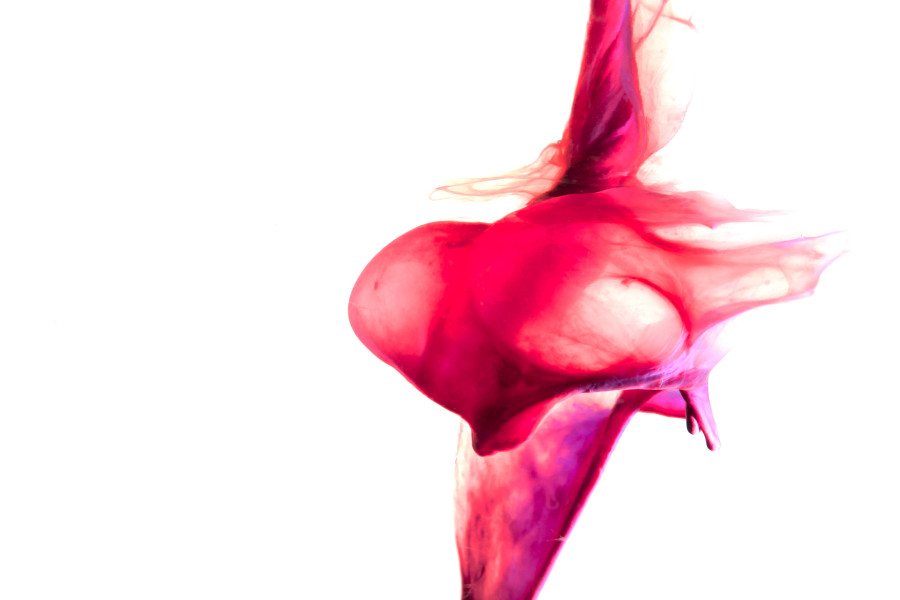 "The catalyst for the creation of 'Beauty in Blood' was actually when I switched from tampons and pads to a menstrual cup at the recommendation of my physician," Lewis explained in an email to The Huffington Post. "The cup is a much more 'hands-on' approach to menstruation management so my relationship with my body began changing immediately following the first use. One day, when I had some blood on my fingers after emptying my cup, I started to wonder about why society framed up menstruation as something disgusting."
Lewis began to notice the gratuitous blood visualized in film, television and photography when violence and gore were involved, taking issue with the fact that menstruation still remained "scrubbed from the visual landscape." So she started "Beauty in Blood" in 2012 while she was working as an administrative assistant at the University of Michigan in the Division of Infectious Diseases. The medical images that lined the research buildings' walls — the magnified anatomical renderings showing bones, blood cells, neurons, tumors and disease progression — ended up influencing her work.
"I wanted to do that with menstrual blood," Lewis recounted. "Get real close and look at something in a whole new way." The images that followed resemble everything from jellyfish to cotton candy, reminiscent of photographer <a target="_blank" —> Read More