Astronomers are Predicting at Least Two More Large Planets in the Solar System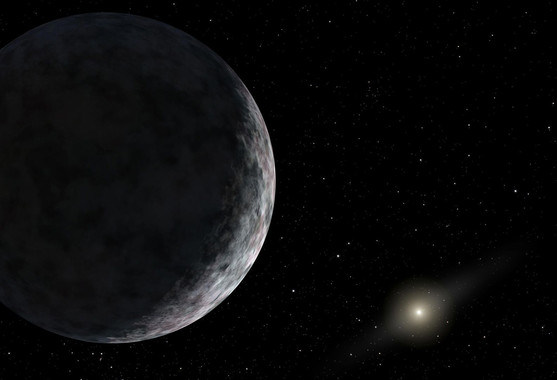 1 / 1
At least two unknown planets could exist in our solar system beyond Pluto. / Credit: NASA/JPL-Caltech.
Could there be another Pluto-like object out in the far reaches of the Solar System? How about two or more?
Earlier this week, we discussed a recent paper from planet-hunter Mike Brown, who said that while there aren't likely to be any bright, easy-to-find objects, there could be dark ones "lurking far away." Now, a group of astronomers from the UK and Spain maintain at least two planets must exist beyond Neptune and Pluto in order to explain the orbital behavior of objects that are even farther out, called extreme trans-Neptunian objects (ETNO).
(…)
Read the rest of Astronomers are Predicting at Least Two More Large Planets in the Solar System (814 words)
---
© nancy for Universe Today, 2015. |
Permalink |
No comment |

Post tags: Oort cloud, Pluto, Sedna, TNO, trans-Neptunian objects

Feed enhanced by Better Feed from Ozh