Astronomers Catch A Quasar Shutting Off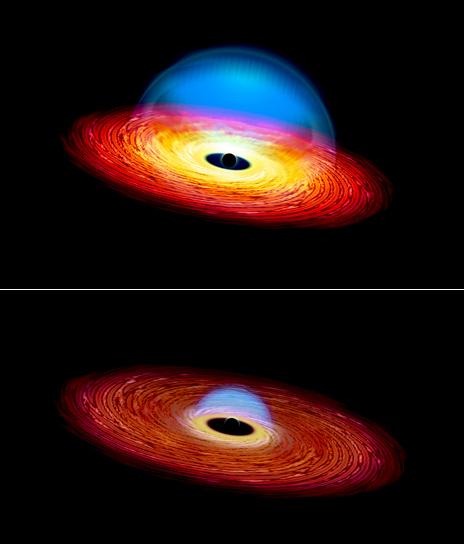 This artist's rending shows "before" and "after" images of a changing look quasar. Credit: Yale University.
Last week, astronomers at Yale University reported seeing something unusual: a seemingly stedfast beacon from the far reaches of the Universe went quiet. This relic light source, a quasar located in the region of our sky known as the celestial equator, unexpectedly became 6-7 times dimmer over the first decade of the 21st century. Thanks to this dramatic change in luminosity, astronomers now have an unprecedented opportunity to study both the life cycle of quasars and the galaxies that they once called home.
(…)
Read the rest of Astronomers Catch A Quasar Shutting Off (586 words)
---
© Vanessa Janek for Universe Today, 2015. |
Permalink |
No comment |

Post tags: AGN, black hole, Black Hole Jets, Early Universe, quasar, quasars, supermassive black hole

Feed enhanced by Better Feed from Ozh