Astronomers See a Massive Black Hole Tear a Star Apart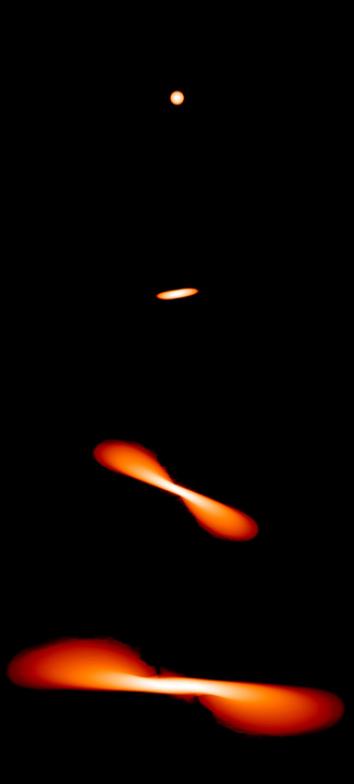 When a star encounters a black hole, tidal forces stretch the star into an elongated blob before tearing it apart, as seen in these images from a computer simulation by James Guillochon of Harvard University.
A telescope peers into the blackness of deep space. Suddenly – a brilliant flash of light appears that wasn't there before. What could it be? A supernova? Two massively dense stars fusing together? Perhaps a gamma ray burst?
Five years ago, researchers using the ROTSE IIIb telescope at McDonald Observatory noticed just such an event. But far from being your run-of-the-mill stellar explosion or neutron star merger, the astronomers believe that this tiny flare was, in fact, evidence of a supermassive black hole at the center of a distant galaxy, tearing a star to shreds.
(…)
Read the rest of Astronomers See a Massive Black Hole Tear a Star Apart (507 words)
---
© Vanessa Janek for Universe Today, 2015. |
Permalink |
No comment |

Post tags: Black Holes, McDonald Observatory, Simulations, Spaghettification, tidal forces

Feed enhanced by Better Feed from Ozh