Baby Born Inside Amniotic Sac Leaves Doctors In Awe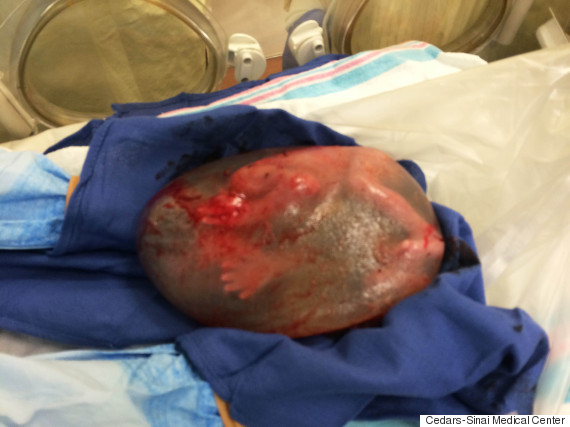 All births are miraculous, but one particular birth in California left doctors breathless.
Silas Johnson was born fully inside the amniotic sac at 26 weeks premature via C-section at the Maxine Dunitz Children's Health Center at Cedars-Sinai Medical Center in Los Angeles, KCBS reported. Now doctors are speaking out about the amazing moment he came into the world.
"It was a moment that really did, even though its a cliche: we caught our breath. It really felt like a moment of awe," William Binder, a neonatologist at Cedars-Sinai, told KCBS. "This was really a moment that will stick in my memory for some time."
Binder snapped a photo of Silas while the baby was still in the sac. He was still getting oxygen through the placenta at the time. In the photo, Silas can be seen curled up in the fetal position.
"He was in awe when the baby just popped out completely enclosed," read a statement from Cedars-Sinai sent to the San Francisco Gate. "They had just a short amount of time to get the baby out of the sac and Dr. Binder said he had to puncture the sac with his fingers."
When a baby is —> Read More Here