Best Space Photos Of 2014 Bring You Across The Solar System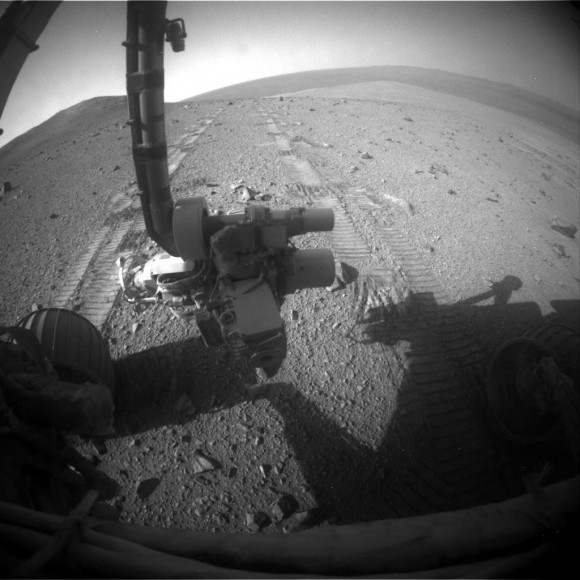 A raw shot from the front hazcam of NASA's Opportunity rover taken on Sol 3757, on Aug. 19, 2014. Credit: NASA/JPL-Caltech
Feel like visiting a dwarf planet today? How about a comet or the planet Mars? Luckily for us, there are sentinels across the Solar System bringing us incredible images, allowing us to browse the photos and follow in the footsteps of these machines. And yes, there are even a few lucky humans taking pictures above Earth as well.
Below — not necessarily in any order — are some of the best space photos of 2014. You'll catch glimpses of Pluto and Ceres (big destinations of 2015) and of course Comet 67P/Churyumov–Gerasimenko (for a mission that began close-up operations in 2014 and will continue next year.) Enjoy!
The Philae that could! The lander photographed during its descent by Rosetta. Credit: ESA/Rosetta/MPS for Rosetta Team/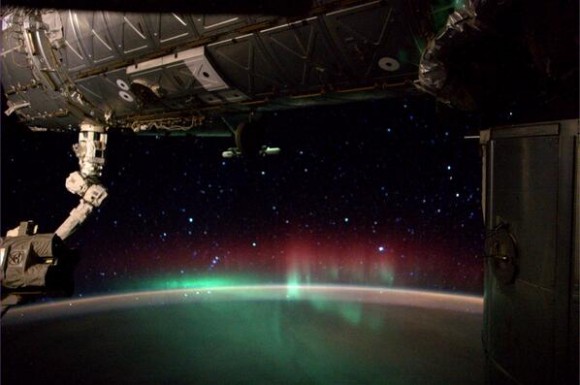 The Aurora Borealis seen from the International Space Station on June 28, 2014, taken by astronaut Reid Wiseman. Credit: Reid Wiseman/NASA.