Big Cat Tracker Boone Smith On Why We 'Have A Responsibility' To Protect Lions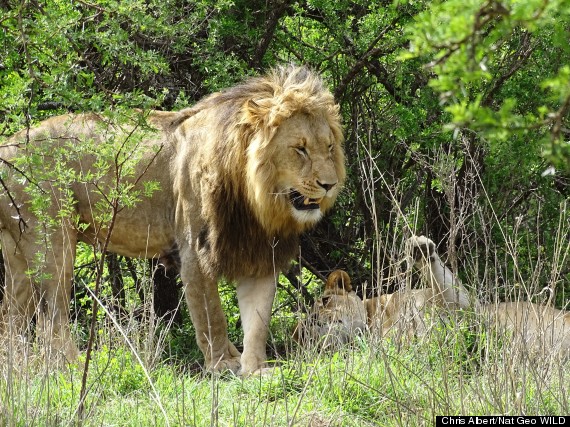 It's no secret that big cats are in trouble.
Four of the five feline species that fall under that umbrella are endangered or near threatened: snow leopards, jaguars, leopards and tigers. Lions, whose populations once numbered close to 200,000, have lost most of their historical range to farms and could face extinction by 2050. They face a slew of threats, from habitat loss and poaching, to retribution killings and the illegal pet trade.
For Boone Smith, a fourth-generation big cat tracker who cut his teeth trapping mountain lions in Idaho and star of Nat Geo WILD's upcoming show "Man v. Lion," the fight to save these species is an "uphill battle" that we still have time to win. The Huffington Post spent time with Smith at a private game reserve in South Africa earlier this month to learn about the threats lions and other cats face as urban sprawl threatens to overtake all of the land once ruled by the king of the jungle.
This interview has been edited for clarity and content.
You grew up collaring mountain lions, why are they doing so well compared to other —> Read More Here