Brain Tumors vs. California Stem Cell Program: Disease-a-Week Challenge #8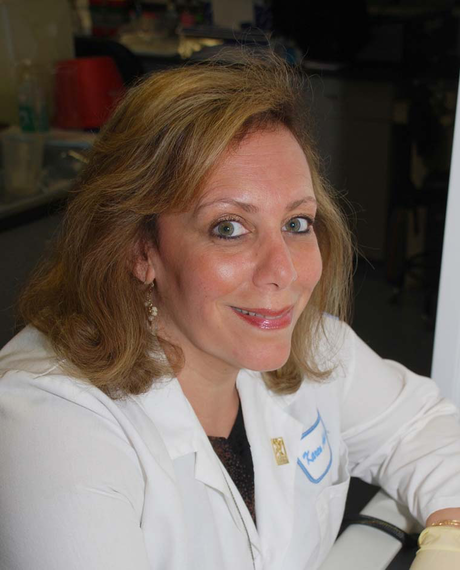 When Vice President Joe Biden stood beside the coffin of his son Beau, it seemed the whole world took a breath. Every parent knew what he must be feeling: one of the most powerful men on Earth, and yet he could not save his son.
Dr. Aboody is a strategist; she studies the battlefield, learning the enemy's strengths and weakness, planning campaigns for its defeat.
And Dr. Portnow? She specializes in the treatment of brain tumors, and is Principal Investigator of the neural stem cell clinical trials. She designed the study protocol and oversees the running of the study.
Aboody's early work at Harvard led to a curious fact: one kind of stem cell, a neural stem cell (NSC), is attracted to malignant and invasive tumor cells. Even if injected into the brain at a distance from the tumors, NSCs will migrate through normal tissue to seek out and target glioma sites. If injected intravenously, they will also cross the blood-brain barrier to target brain tumor sites. Dr. Aboody came to City of Hope 13 years ago to study this, and try to advance it toward patient trials.
Could this NSC attraction be used to kill the cancer cells?
Think of a tiny arrow, with a triggering device inside it, as if made to detonate a bomb on contact.
The stem cells would shoot in toward the gliomas. When they arrived at just the right place, their presence would trigger a previously-inactive drug, and kill the surrounding cancer cells.
That anti-cancer drug, inactive until triggered, could be a pill.
If the procedure works, the stem cells would essentially produce localized chemotherapy in the brain: sparing normal tissues from toxicity and potentially decreasing the side effects so common to chemo.
How would —> Read More