Carnegie Mellon Students Create Interactive Graphic Novel To Teach How To Stop Sexual Assault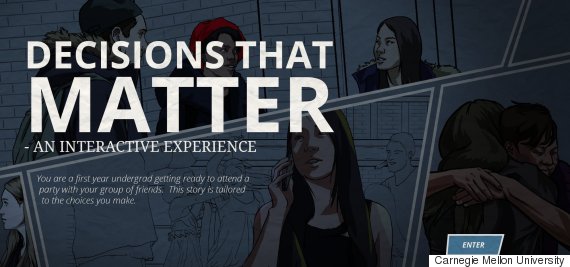 A class at Carnegie Mellon University has created an interactive graphic novel aimed at helping students better understand how to spot warning signs and intervene to stop sexual assault in real social situations.
The online game, "Decisions that Matter," walks users through various scenarios on campus. Your character might experience catcalling, notice someone being groped by a friend or go to a party where a sexual assault may or may not take place, depending on the choices you make. The game is meant to provide a better way for students to understand how an approach called "bystander intervention" actually works.
The class' goal was to create something students wouldn't "roll their eyes" at, unlike some other products on the market.
"We think this is really different — a welcome experience — that makes people want to think harder about it," said Andy Norman, an adjunct faculty member in CMU's philosophy department.
"One of the things I first said when they came to me," said Jessica Klein, CMU's coordinator of gender programs and sexual violence prevention, "I said, 'I am so tired of these cheesy products with these standard stock photos of white people in a business setting.' It's so not relatable."
In fact, the students are so pleased with their project, they're offering it for free to other colleges to use in their freshman orientation programs. Klein said her office is discussing how they'll incorporate it into their own schoolwide efforts. One possibility is that the school will hold small group sessions, perhaps within a fraternity or led by a resident adviser, where students can play through the game and then discuss it.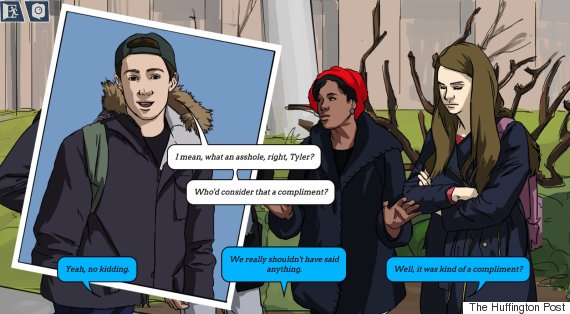 The interdisciplinary project course is designed to combine social sciences with technology in ways that address actual issues in society. The class, part of —> Read More