Chicken Nuggets and a Sea Change for Forest Protection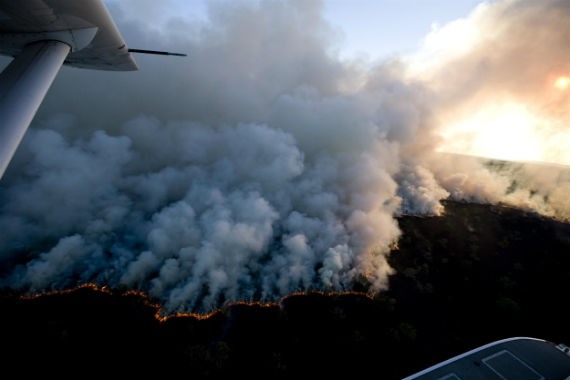 In 2006, something happened that may forever change forest conservation. Following a year-long investigation, Greenpeace published the Eating Up the Amazon report, detailing how the most diverse forest on Earth was being slashed, burned and turned into vast fields of soybean plantations at an alarming rate.
Photo Credit: Daniel Beltrá/Greenpeace
In the 2004-2005 planting season alone, nearly three million acres were planted with soy where rainforest had recently stood. Much of that soy was shipped to Europe to feed chickens used by fast-food chains like McDonald's. Fueled by people who didn't want to buy chicken nuggets tied to rainforest destruction, a hard-hitting campaign took off around the world. To its credit, it didn't take long for McDonald's to act.
But companies like McDonald's couldn't act alone. After all, they didn't own soy plantations in Brazil; they buy soy through brokers. That's where traders of soy — notably agribusiness giant Cargill — came in. As McDonald's and Cargill rolled up their sleeves to address the problem of soy-driven deforestation, Greenpeace halted its campaign and a productive collaboration began.
The result, effective in July that year, became known as the Soy Moratorium. Over time, the list of those engaged expanded to include Brazilian soy producers, financial institutions, the Brazilian Government, other NGOs, and more soy buyers. The main idea is remarkably simple: big soy traders in Brazil stopped buying and selling soy from farms linked to new deforestation.
Since deforestation is visible, implementation is monitored and verified through satellite imagery and aerial reconnaissance. With these straight-forward elements, the Soy Moratorium became the first voluntary, sector-wide "zero deforestation" initiative carried out in the world. It set a precedent, and produced big results.
Data shows a dramatic drop in soy-driven deforestation within the Brazilian Amazon after the Moratorium. According to a study published in —> Read More