Chief Scientists: U.S. Can Remain Innovation Leader in Science's 'Endless Frontier'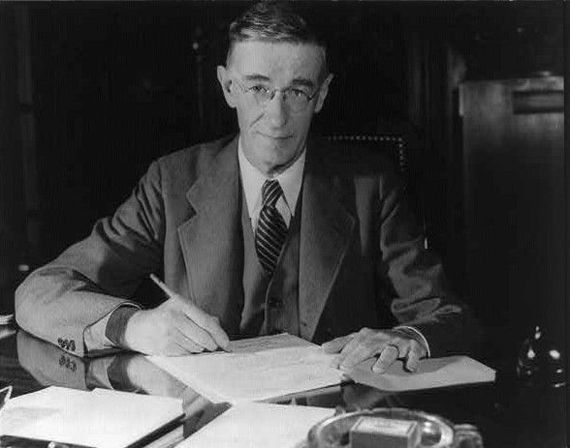 Seventy years ago, the Administration of President Harry S. Truman released a groundbreaking report on the heels of the World War II Victory in Europe that sparked a scientific revolution in America. It was a document that put to work the technological, engineering and medical discoveries made during the conflict for peacetime uses. This in turn provided our nation a unique and significant opportunity for growth and in very little time we became–and continue to be–the international leader in innovation.
"Science offers a largely unexplored hinterland for the pioneer who has the tools for his tasks," he wrote, in describing these tenets. "The rewards of such exploration for both the nation and the individual are great."
Dr. Bush believed that America, a nation built by pioneers, possesses a unique characteristic that allows us to support a diverse array of scientific activities undertaken with the utmost integrity. This 'pioneering spirit' today remains alive and vibrant and is evident by the numerous breakthroughs we continue to make in public safety, public health and quality of life. Alongside these advances are improved policies and legal structures that enable us to protect intellectual property while sharing scientific findings, and position our nation as the best place in the world to conduct business.
Thanks to his vision we all benefit greatly from the scientific contributions provided by our research community. The Federal government supports the majority of basic research that is performed in the United States, at Federal laboratories, and in academia and industry. This basic research advances our understanding in a broad array of fields, and serves as the basis for more advanced research and development, yielding great benefit to society. Innovations and insights developed by researchers have aided federal agencies in making major breakthroughs with astonishing results: the National Oceanic and Atmospheric Administration (NOAA) —> Read More