Clean-Water Strategy in the World's Highest Capital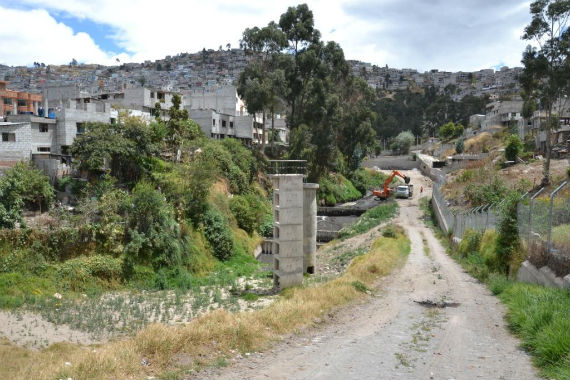 This September, at the Sustainable Development Summit in New York, heads of state will officially adopt the Sustainable Development Goals (SDGs). Among others, they are expected to select SDG 11: the urban SDG, which has the goal of "making cities and human settlements inclusive, safe, resilient and sustainable."
Today, around 50 percent of the world's population lives in cities. By 2050, this will rise to 70 percent. To cope with this influx in a sustainable fashion, our cities will need to change and adapt. We need to think about transforming our cities and our infrastructure, along with our habits, our attitudes, and our entire approach to urban life.
So now is a good time to ask: what are our grandest ambitions for our cities?
Those of us in North America or Europe might imagine a metropolis like New York or London transformed into a gleaming showcase of eco-friendly transport, with green buildings, smart infrastructure, renewable energy, and plentiful space for leisure and relaxation.
We might imagine the biking infrastructure of Amsterdam or Copenhagen scaled up to the level of a megacity, with elevated cycle lanes leading from the outskirts to car-free city centers, where local businesses thrive on the increased pedestrian traffic.
Maybe we imagine a vast evolution in storage technologies, allowing all homes to be self-sufficient in energy. Or maybe we think of how self-driving cars and improved eco-mobility options could make congestion and traffic accidents a thing of the past.
Many of these changes will happen. For some, the technology is already in place or is being rapidly developed. And there is no doubt that most of them would make for better cities: less congestion, less pollution, less waste; more time, more space, more efficiency.
However, if we want to make cities sustainable, we need to look beyond the most famous. The —> Read More