Could salmon sharks be factor in declining Bering Sea king salmon numbers?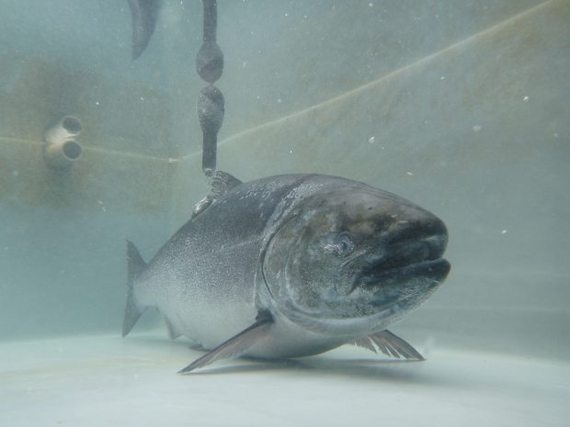 Given their name, it's not surprising that salmon sharks eat salmon. But Alaska researchers are now asking whether the animals might have any impact on declining numbers of Bering Sea king salmon.
Andy Seitz, assistant professor of fisheries at the University of Alaska School of Fisheries and Ocean Science, hopes preliminary research collected from tags he attached to the salmon might help answer that question.
"It's too early to tell if salmon sharks have any impact on abundance on king salmon in the ocean, but it's certainly another factor that should be investigated," Seitz said in a phone interview from Fairbanks Wednesday.
READ MORE AT ALASKA DISPATCH NEWS
– This feed and its contents are the property of The Huffington Post, and use is subject to our terms. It may be used for personal consumption, but may not be distributed on a website.