Cyclone Pam Displaced Thousands. Here's How You Can Help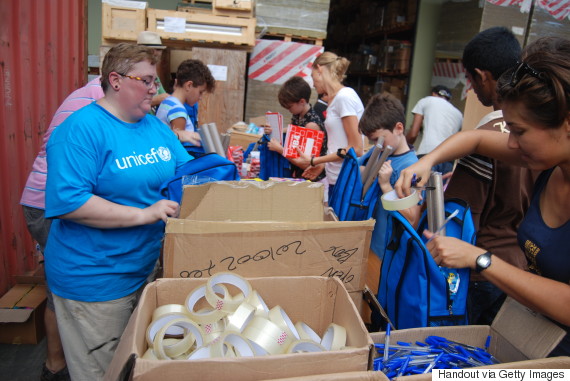 Officials behind humanitarian relief efforts in Vanuatu are desperately trying to connect those in need with crucial aid.
On Friday and Saturday, Cyclone Pam struck the South Pacific island country with winds of more than 185 mph, Reuters reported. The Category 5 storm has killed at least 24 people and left roughly 3,300 homeless.
But the cyclone's broader impact is much larger. UNICEF Pacific Deputy Representative Isabelle Austin said in a statement released on Sunday that about 60,000 children in Vanuatu have been affected by the devastation.
"We are particularly concerned about their health, nutrition, safety, schooling and recovery," she said.
Schools and early childhood centers have been damaged, and access to safe drinking water and sanitation has been compromised due to the storm, UNICEF reported.
While need is great, however, international aid organizations are stepping up to help those who need it.
Scroll to learn how you can help victims of Cyclone Pam.
UNICEF
Along with supporting families in evacuation centers, UNICEF has partnered with other aid organizations in the region to help provide measles vaccinations to children affected by the storm. Vanuatu has low immunization rates, and the country was already facing a measles outbreak that began earlier this month, according to UNICEF. Take action here.
Oxfam Australia
Oxfam Australia is helping those affected with emergency relief supplies, including clean water, hygiene kits and shelter. Take action here.
AmeriCares and NYC Medics
AmeriCares is teaming up with NYC Medics to provide relief to Vanuatu, according to a statement provided to The Huffington Post by AmeriCares. NYC Medics — which dispatches medical volunteers to disaster areas — will be equipped with relief supplies from AmeriCares to aid families affected by Cyclone Pam. <a target="_blank" href="https://secure.americares.org/site/Donation2?df_id=15220&15220.donation=form1" —> Read More