Did You Know Soviet Cosmonauts Carried a Bear-Killing Shotgun into Space?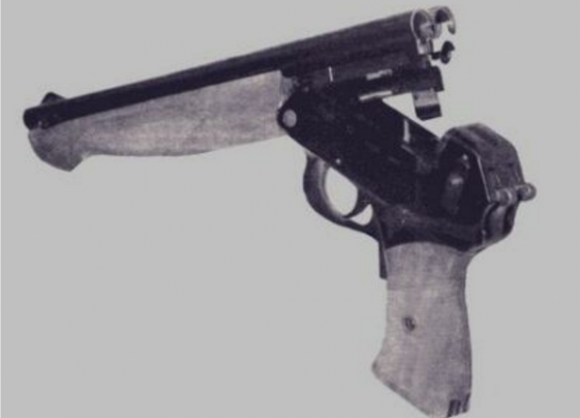 A TP-82 pistol depicted in a Russian manual. Via Wikimedia.
Anything can happen during a launch or landing of a crewed spacecraft, and just in case the crew would end up stranded in a remote area of the world, astronauts and cosmonauts undergo survival training and carry survival kits. The kits contain items such as food rations, water, extra clothing, items for making a shelter and other miscellaneous survival gear.
Also, cosmonauts regularly used to carry handguns on their Soyuz spacecraft. This has long been known and discussed, but writer James Simpson recently wrote a great piece on Medium about the history and justifications for why a gun in space is seemingly a good idea.
"Having a gun inside a thin-walled spacecraft filled with oxygen sounds crazy," writes Simpson, "but the Soviets had their reasons. Much of Russia is desolate wilderness. A single mishap during descent could strand cosmonauts in the middle of nowhere."
(…)
Read the rest of Did You Know Soviet Cosmonauts Carried a Bear-Killing Shotgun into Space? (318 words)
---
© nancy for Universe Today, 2015. |
Permalink |
No comment |

Post tags: Guns, Outer Space Treaty, weapons in space

Feed enhanced —> Read More Here