'Double Earths' Could Be Fun Exoplanets To Hunt For — If They Exist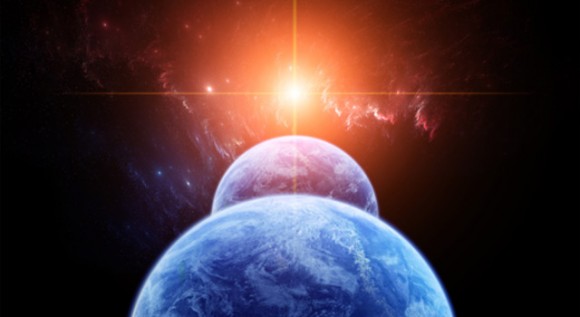 Artist's conception of binary Earths. Credit: NASA
One big driver in the search for exoplanets is whether life can exist elsewhere in the Universe. In fact, a major goal of the Kepler space telescope is to discover an Earth-like planet in the habitable zone of a star like our Sun.
But what about having two Earths orbiting close to each other for billions of years? Is this even possible? A new study suggests that yes, this could happen. Imagine the implications for planetary searches if a double Earth is possible.
With current technology it's hard to spot an Earth-sized planet, let alone resolve two, but if such planets exist it presents interesting questions. Could they be habitable? How do they form? More study is needed.
(…)
Read the rest of 'Double Earths' Could Be Fun Exoplanets To Hunt For — If They Exist (297 words)
---
© Elizabeth Howell for Universe Today, 2014. |
Permalink |
No comment |

Post tags:

Feed enhanced by Better Feed from Ozh