Duchenne Is in an Emergency. It's Time to Pull the Brake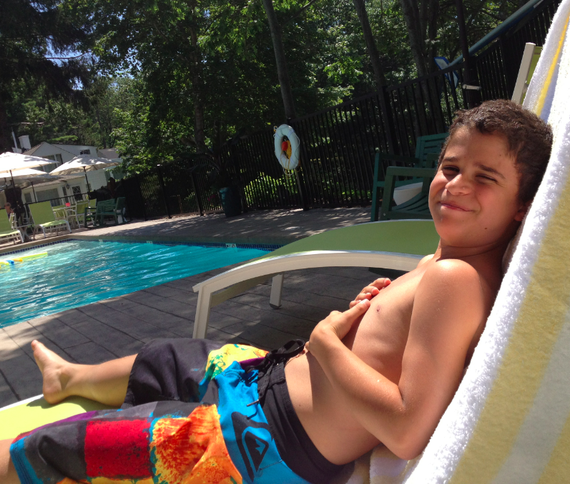 When my teenage son Charley was 3 years old, a nice doctor with a gentle smile handed him a death sentence. It was impossible to fathom, because Charley was a typically rambunctious, active toddler. He climbed on the furniture and wrestled with his brother and wrapped his arms around us and squeezed with all his loving might. But a rare genetic mutation caused Duchenne muscular dystrophy, a deadly muscle wasting disease that had silently begun destroying my little boy's seemingly healthy body.
Charley's muscles would weaken, and soon he would be unable to run and jump and play. Around adolescence he would become dependent on a power wheelchair. Complete paralysis would set in; only his eye movement would be spared. Around his mid 20s, Charley's heart and lungs would fail. This is the progression in every single case, every single time. There were some things I didn't learn from the doctor or my internet research, but I came to know as inevitable truths. Our family would be stressed to the breaking point. Siblings would struggle with feelings of guilt and neglect. The financial burden would be tremendous. Duchenne is a runaway train, wreaking havoc on everyone in its path.
Charley makes the most of the life he has. He joined the SkiWee program at our local mountain and played on a house league basketball team. But like clockwork, just as his friends were growing stronger and gaining abilities, athletics became impossible for Charley. So he learned to love cooking. Soon that will slip away too; already his arms are too weak to chop vegetables or stir batter. The ultimate heartbreak, the cloud that looms, is that we know what is coming. There's no chance of beating the odds. Every single kid is on the same well-documented path: excruciating —> Read More