Ecosystem Economics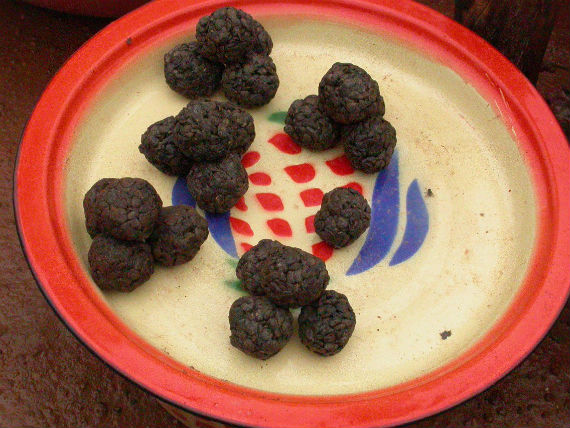 On flat, dusty clearings bordered by spindly trees in rural West Africa, women are seen rolling out balls of what look (and smell) like large mammal droppings. They are processing seeds from the African locust-bean tree to make soumbala. Making and selling soumbala, a stock for soups and sauces made from Parkia biglobosa seeds, is one of the few ways people can make a living in rural Burkina Faso. Though not the most alluring of forest resources, it shows that whatever nature provides has value to people.
Owing to deforestation, Parkia beans are in short supply. So through Naturama, (BirdLife in Burkina Faso), local conservation groups have encouraged sustainable use of such non-timber forest products in Parc National Kabore Tambi. This Important Bird & Biodiversity Area provides high densities of trees that people, their families and livelihoods — and nature — need.
Balls of soumbala. Photo Credit: Marco Schmidt
Good for Nature, Good for People
From communities whose lives are reliant on seasonal pools in forests in Cambodia, to sustainable harvesting of papyrus in Rwandan wetlands, to valuing nature's services in Nepal, a common theme has emerged: human wellbeing is intimately linked to the health of the world's ecosystems. This principle is recognized by the United Nations Sustainable Development Goals (SDGs), which aim to eradicate extreme poverty and, in Goal 15, "Protect, restore and promote sustainable use of terrestrial ecosystems, sustainably manage forests, combat desertification, and halt and reverse land degradation and halt biodiversity loss."
The soumbala -sustainability project epitomizes BirdLife International's work to benefit local people whilst conserving nature. Since the 1990s, the BirdLife Partnership has been working on the ground with local people at more than 2,000 of our identified 12,000 Important Bird & Biodiversity Areas (IBAs) worldwide.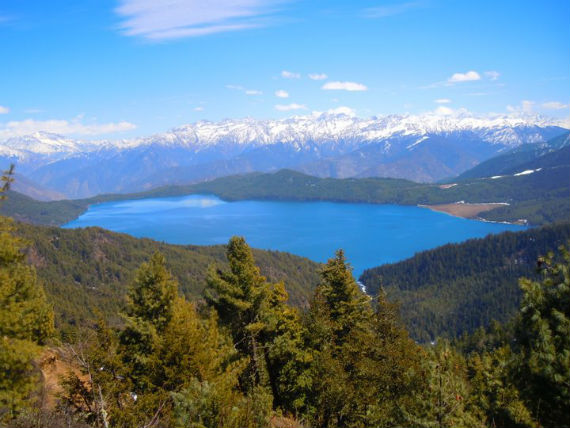 Nepal's rich biodiversity and its varied ecosystems —> Read More