Eibi Nevo: Evolution, Let's Get It Right, It's the "Basis of Everything"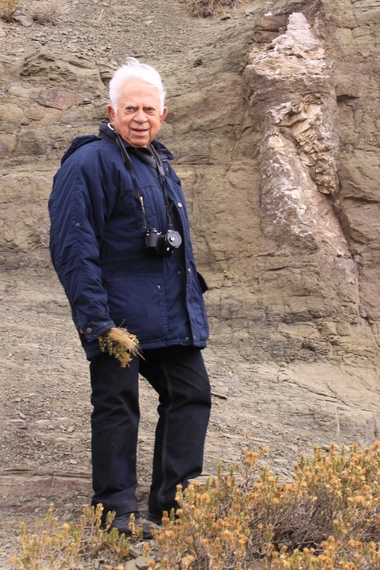 EVIATAR NEVO
(photo by Yanming Zhang, courtesy, E. Nevo)
"Human life depends on it. Philosophically, evolution theory is the basis of all sciences. Not only biological sciences and physical and chemical sciences, but also humanistic sciences. Evolution is the basis of everything." — E. Nevo
Evolutionary biologist Eviatar Nevo was born into a family of nature enthusiasts, teachers, composers and philosophers in Palestine, then under British mandate. Nevo says his early years were a continual love affair with nature, which eventually led to a formal education in biology. His MSc and PhD degrees in biology — both summa cum laude, from Hebrew University — were followed by five years as a postdoc in the US. Nevo then returned to Israel in 1970 and founded the Institute of Evolution at the University of Haifa, serving as the institute's director until 2008.
Along the way, Eibi Nevo has "cared for animals" at the Zoological Pedagogical Institute and "prepared skeletons and skins of vertebrates" at the Zoological Museum of Seminar Hakibbutzim. He's been a vegetable gardener, grower of grapevines and raised cattle." As part of Israel's Hemed Geological Army, Nevo helped to map the Negev and Sinai deserts.
Eviatar Nevo's professional publications include 1,200 scientific articles and 24 books. He's discovered hundreds of animal species, 77 different Dead Sea mushrooms, and has studied the blind subterranean mole-rat for 60 years, the latter he details in his book, Mosaic Evolution of Subterranean Mammals: Regression, Progression, and Global Convergence.
Eibi Nevo is a Foreign Member of the Linnean Society, National Academy of Sciences (USA), and the Ukraine Academy of Sciences. He has received three honorary doctorates among other awards.
Nevo is professor emeritus at the University of Haifa, Israel. His research includes environmental stress and evolution, —> Read More