Everything You Need To Know About The Viral Protests Against A Hawaii Telescope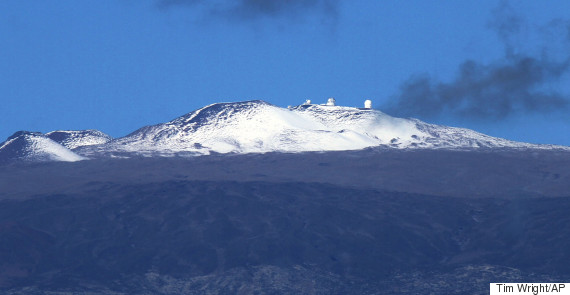 The Thirty Meter Telescope (TMT) on Hawaii's Big Island is slated to be one of the world's largest, most powerful telescopes. But the $1.4-billion project is now in jeopardy in the aftermath of protests erupted on social media and across Hawaii that brought construction to a halt.
The site of the proposed project on the summit of Mauna Kea is a sacred location for many Native Hawaiians, and demonstrations have sparked broader discussions about both respect for indigenous cultures and the meaning of scientific progress.
Here's everything you need to know to understand the multi-faceted issue:
Mauna Kea is a dormant volcano on the Big Island of Hawaii.
From seafloor to summit, it's the highest mountain in the world at 32,000 feet. Because of dry, clean air at the summit, which rises 13,796 feet above sea level, and its distance from light pollution, the telescopes on Mauna Kea are able to view the faintest galaxies.
Scientists love Mauna Kea.
The summit is home to the world's largest astronomical observatory, with 13 working telescopes operated by astronomers from 11 different countries. The combined light-gathering power of the instruments at Mauna Kea Observatories is 60 times greater than that of the Hubble Space Telescope.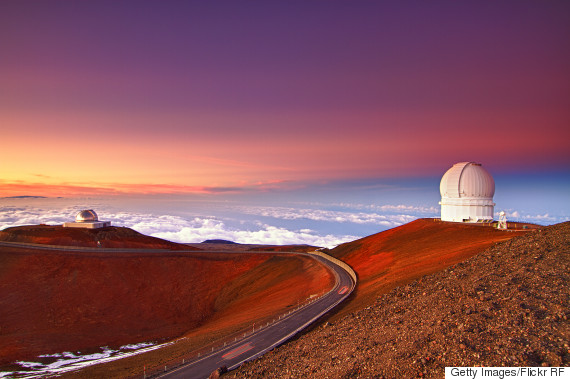 But Native Hawaiians love Mauna Kea, too.
Many Native Hawaiians believe Mauna Kea is the origination point of the Hawaiian islands, according to Mana magazine. There is a confirmed burial site on Mauna Kea, and Native Hawaiians have also been known to bury their umbilical cords on the mountain as a way of connecting themselves back to the sacred land.
Opposition to building on —> Read More