ExxonMobil in Denial About Climate Science Denial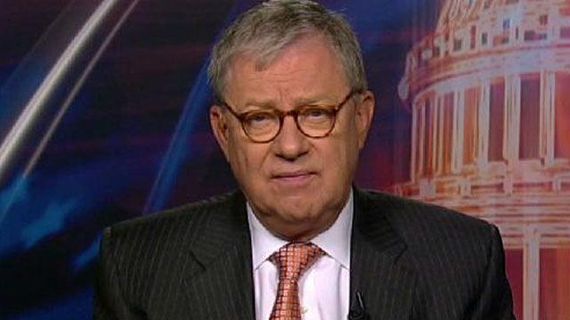 Michael Barone, a resident scholar at the American Enterprise Institute, calls climate science "propaganda" based on "shoddy and dishonest evidence."
ExxonMobil's counteroffensive against allegations it deceived shareholders and the general public about climate change risks has a messaging problem. Company PR flacks just can't get their story straight.
In September, when asked if the company is funding climate science denier groups, ExxonMobil senior media relations adviser Richard Keil said unequivocally no. When asked virtually the same question in early November, ExxonMobil Vice President of Public and Government Affairs Kenneth Cohen said yes — despite the fact that, back in 2007, he said the company had stopped funding the groups. And now, yet another company spokesman qualified Cohen's response, telling the Washington Post last week that the company "rejects the premise" that it has been funding climate science denial.
Wait a minute. How could that be? ExxonMobil is funding denier groups, but it's not funding climate science denial?
"We were engaged with funding public policy groups on policy issues, not on science," Alan Jeffers, an ExxonMobil media relations manager, explained to the Post. "We made our position known on some climate policies that made us unpopular with environmental activists, and they tried to position that as us funding climate denial. And that's just not accurate."
Wow. Company lawyers may have told Jeffers to say that to distance ExxonMobil from its denier grantees, but he should know better. He surely must be aware that the dozens of think tanks and advocacy groups his company has been financing constantly disparage and distort mainstream climate science. After all, if enough people think climate science is a fraud — or at least "far from settled" — why bother with climate policies?
OK. Let's give Kenneth —> Read More