Film That May Show Amelia Earhart Moments Before Last Flight Revealed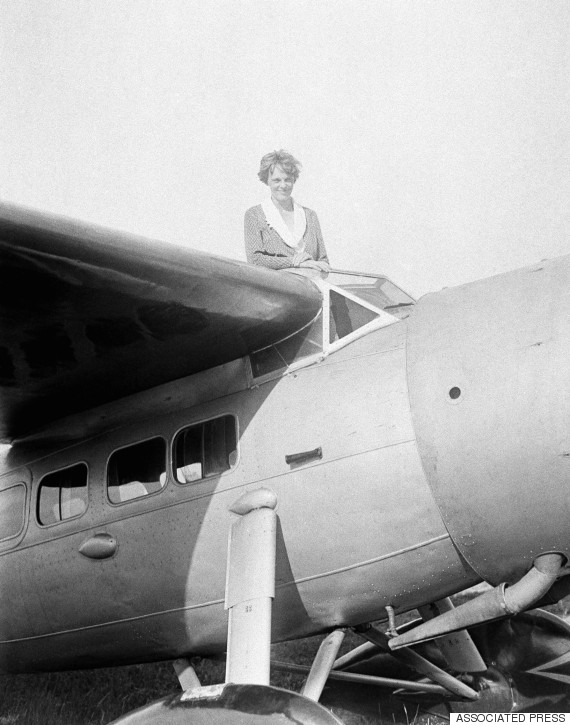 LOS ANGELES (AP) — It was a clear spring day in 1937 when Amelia Earhart, ready to make history by flying around the world, brought her personal photographer to a small Southern California airport to document the journey's beginning.
Al Bresnik took dozens of still photos, including a few that have likely been seen by millions. His brother John, who tagged along, made a very dark, grainy 3.5-minute home movie almost nobody saw — until now.
The film, "Amelia Earhart's Last Photo Shoot," is being released this month by The Paragon Agency publishing house, along with an 80-page book of the same name that documents a journey that ended tragically short of the finish line when Earhart's plane vanished somewhere over the Pacific Ocean.
A downloadable copy of the film is being provided to those who buy the book. Paragon publisher Doug Westfall said he eventually plans to donate the fragile original given to him by John Bresnik's son to an archive or museum.
The film, taken with a millimeter camera, sat on a shelf in the office of his father for more than 50 years until his death in 1992, said Bresnik's son, also named John. After that, it sat in the younger man's home in Escondido, California, for about 20 more years.
"I didn't even know what was on the film until my dad died and I took it home and watched it," Bresnik said recently. "It just always sat it in a plain box on a shelf in his office, and on the outside it said, 'Amelia Earhart, Burbank Airport, 1937.' "
He can't say with certainty that his father took the film, although he knows his uncle didn't because he's in it.
So is Earhart, looking jaunty and more playful than the public persona she sometimes projected. Dressed in a smart pantsuit rather —> Read More