Finding Lovejoy: How to Follow the Path of Comet 2014 Q2 Through January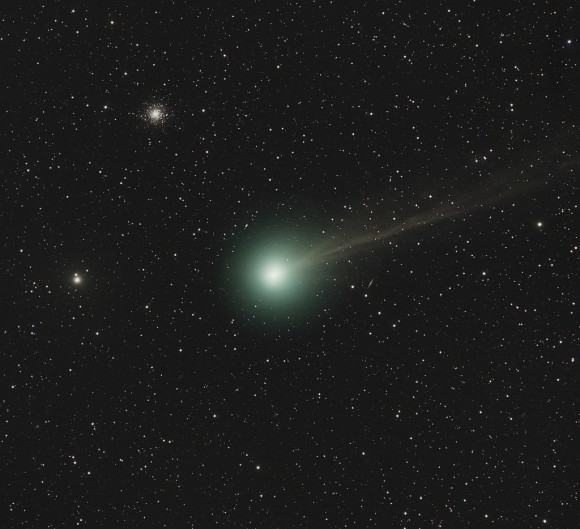 A splendid capture of comet Q2 Lovejoy as it passes near M79 at the end of 2014. Credit and copyright: Andre van der Hoeven.
Have you seen the amazing pics? A bright comet graces evening skies this month, assuring that 2015 is already on track to be a great year for astronomy.
We're talking about Comet C/2014 Q2 Lovejoy. Discovered by comet hunter extraordinaire Terry Lovejoy on August 17th, 2014, this denizen of the Oort Cloud has already wowed observers as it approaches its passage perihelion through the inner solar system in the coming week.(…)
Read the rest of Finding Lovejoy: How to Follow the Path of Comet 2014 Q2 Through January (886 words)
---
© David Dickinson for Universe Today, 2015. |
Permalink |
No comment |

Post tags: 2015 comet, finding lovejoy, january comet, lovejoy green, lovejoy images, Q2 Lovejoy, Q2 Lovejoy skychart

Feed enhanced by Better Feed from Ozh