Flying Sky Car: The Skylon Explainer Inspired by xkcd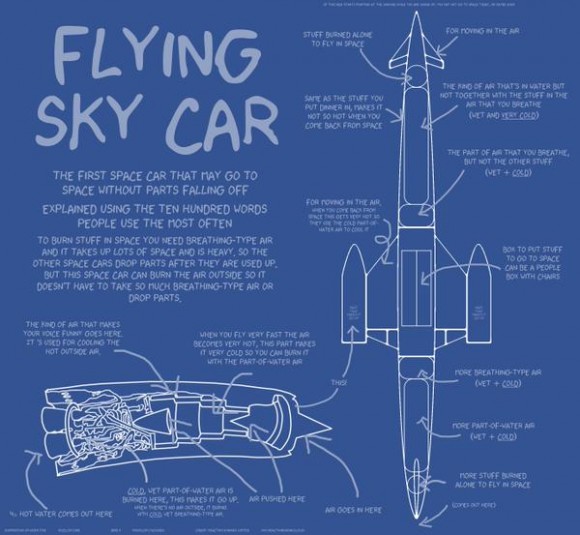 Reaction Engine's Skylon spaceplane explained in the '10 hundred words' that people use the most. Credit: celerycoloured on reddit.
Just about everyone can claim to being inspired by the xkcd webcomic — or at least enjoying a shared nerd moment. A favorite comic of many space fans is the Up Goer Five poster, which explains the Saturn V rocket in the "10 hundred" (i.e. 1,000) English words that are used most frequently.
Now, one fan of xkcd, celerycoloured on reddit has created a poster of the single-stage-to-orbit Skylon spaceplane being built by the British company Reaction Engines Limited (REL). With some great hand-drawn graphics, this homage poster uses — again — the most commonly used words in the English language to explain Skylon:
(…)
Read the rest of Flying Sky Car: The Skylon Explainer Inspired by xkcd (152 words)
---
© nancy for Universe Today, 2015. |
Permalink |
One comment |

Post tags: Skylon, spaceplane, xkcd

Feed enhanced by Better Feed from Ozh