For China and the U.S., Cyber Governance Is Better Than Cyberwar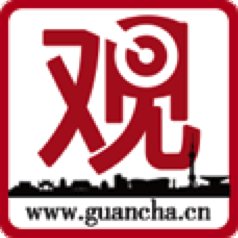 SHANGHAI — Before setting foot in Washington and New York, Chinese President Xi Jinping, on his first state visit to the United States, is holding court in Seattle, at the U.S.-China Internet Industry Forum. The titans of American technology industry will show up in force. Tim Cook of Apple, Mark Zuckerberg of Facebook and Bill Gates could be among them, standing side by side with Xi. Given the Obama administration's recent hostilities toward China with regards to cybersecurity, this will be an awkward moment for the White House.
The contrast will be an interesting one. On the American West Coast, it will be a picture of entrepreneurial optimism characterized by growth and opportunities. Back East at the political center inside the Beltway, a chilly atmosphere with shrill rhetoric awaits Xi. Just weeks before receiving the visiting Chinese president at the White House, President Obama had repeatedly blasted China for its alleged cyberattacks, and warned of U.S. entering "a race to weaponize the Internet."
While it is debatable whether China is in fact becoming a superpower on par with the United States, it is abundantly clear that in the world of the Internet, China and the U.S. are the two superpowers in all dimensions.
In recent years, there have been many accusations of cyberespionage and theft leveled at China by the U.S. government. While denying such charges, the Chinese note that revelations by Edward Snowden evidenced American cyber malfeasance. But the fact is that commonly accepted rules in cyberspace do not exist.
Global governance of the Internet will not be possible without the two countries' cooperation. Unlike nuclear weapons, trade and finance, the Internet is an open arena with no established rules. Effective governance is badly —> Read More