Fox News Writer: 'Concussions Have Become The New Global Warming'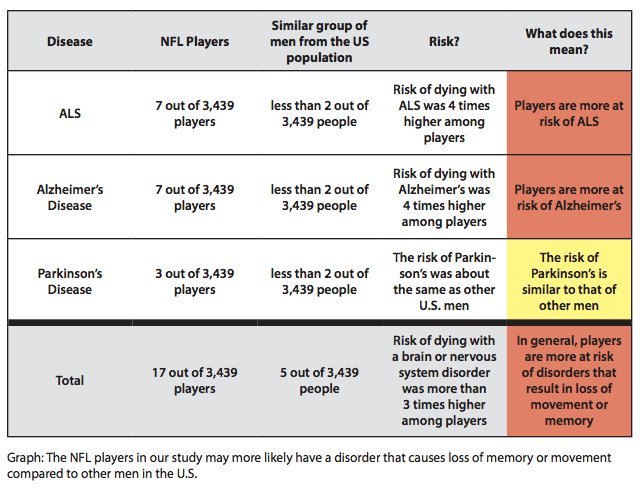 FoxNews.com published a piece on Monday claiming in no uncertain terms that scientific concerns about both football-related concussions and global warming are not backed by hard evidence.
The piece, written by Dylan Gwinn, who is appropriately enough the author of a book titled "Bias in the Booth: An Insider Exposes How the Sports Media Distort the News," argued that the media is overhyping both issues in hopes of exploiting the public's "fear and angst":
Don't look now, but concussions have become the new global warming: a debate where "consensus" trumps evidence, and heroes and villains are determined by their stances on an issue where the science is bogus at worst and murky at best.

…

What we know for sure is that, as with the climate-change debate, the media will feed us nothing but a steady diet of fear and angst. And the facts that show football isn't killing people will be an inconvenient truth.
A number of people in recent weeks have questioned whether football is actually is dangerous. The NFL-affiliated doctor Joseph Maroon argued last week on the NFL Network that the sport is actually safer than bicycling, and the right wing political site Breitbart recently published this headline, which really speaks for itself:
— Maxwell Strachan (@maxwellstrachan) March 18, 2015
It's true that there's a lot we still don't know about the long-term effects of concussions. Scientists are still figuring out just how much cognitive damage concussions cause at a young age cause, and the exact link between concussions and the brain disease known as chronic traumatic encephalopathy (CTE) is still a work in progress, as well as our understanding of the full effects of that disease.
But just because we don't know everything doesn't mean we know nothing. We know that —> Read More