From Geek to Chic: Our Nation's Most Innovative Makers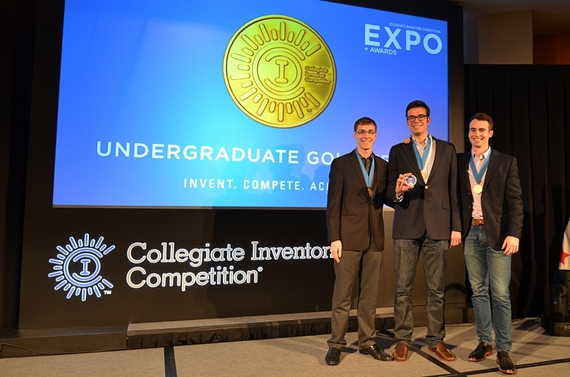 If I were to ask you if you are a maker, what would your response be? I recently saw a commercial that used this term to seemingly appeal to people's sense of identity. As a designer of children's science and creativity-based programs, maker is a popular buzzword in my world, but I find it exciting to know that it has seeped its way into common vernacular. From self-esteem boosting to problem-solving skill building, making is a natural part of a child's (and willing adult's) development.
Makers can be thought of as the do-it-yourself-types who value the power of activities such as designing, prototyping, fabricating, coding and creating. They have transformed geek into something very chic (SHēk). For more than 40 years, the National Inventors Hall of Fame® (NIHF) has been celebrating the nation's chicest and most innovative makers — the original tinkerers, take-apart legends and heroes of invention and entrepreneurship. These are the individuals who often lay the building blocks that allow others to make.
In 1990, Camp Invention® was launched as a national outreach program of the National Inventors Hall of Fame, operated by Invent Now, Inc. The program was inspired by NIHF Inductees and their experiences with taking apart, making, investigating and tinkering. In the mid 90s, these elements also informed the NIHF Museum exhibits in Akron, Ohio. In the "Make-It" area of the Museum, families could take apart old devices and use their parts to create new inventions.
During this 25th anniversary year of Camp Invention, the Inductees' dreams are more alive than ever. The Camp Invention program annually impacts more than 112,000 children at 1,200 plus sites across the nation. The National Inventors Hall of Fame is now located on the campus of the United States Patent and Trademark Office in Alexandria, —> Read More